Microsoft Clarity will be widely available next week
Understanding customer journeys to purchase is important for small and large businesses alike. As platforms evolve and privacy considerations curb user data availability, investing in customer data management systems and obtaining a single customer view seems key to profitable growth.
Two products have been combined to create Microsoft Clarity, providing advertisers a seamless experience to better understand post-click user behaviour and engagement on landing pages.
Microsoft promises Clarity will remain free forever. Starting in November, new Universal Event Tracking tags will automatically include Microsoft Clarity insights. All existing tags will be migrated later in November, to include Microsoft Clarity insights, with no coding action required.
Clarity integrates with Google Analytics to provide three key new features:
Instant heatmaps
Session recordings
Insights to pinpoint user frustrations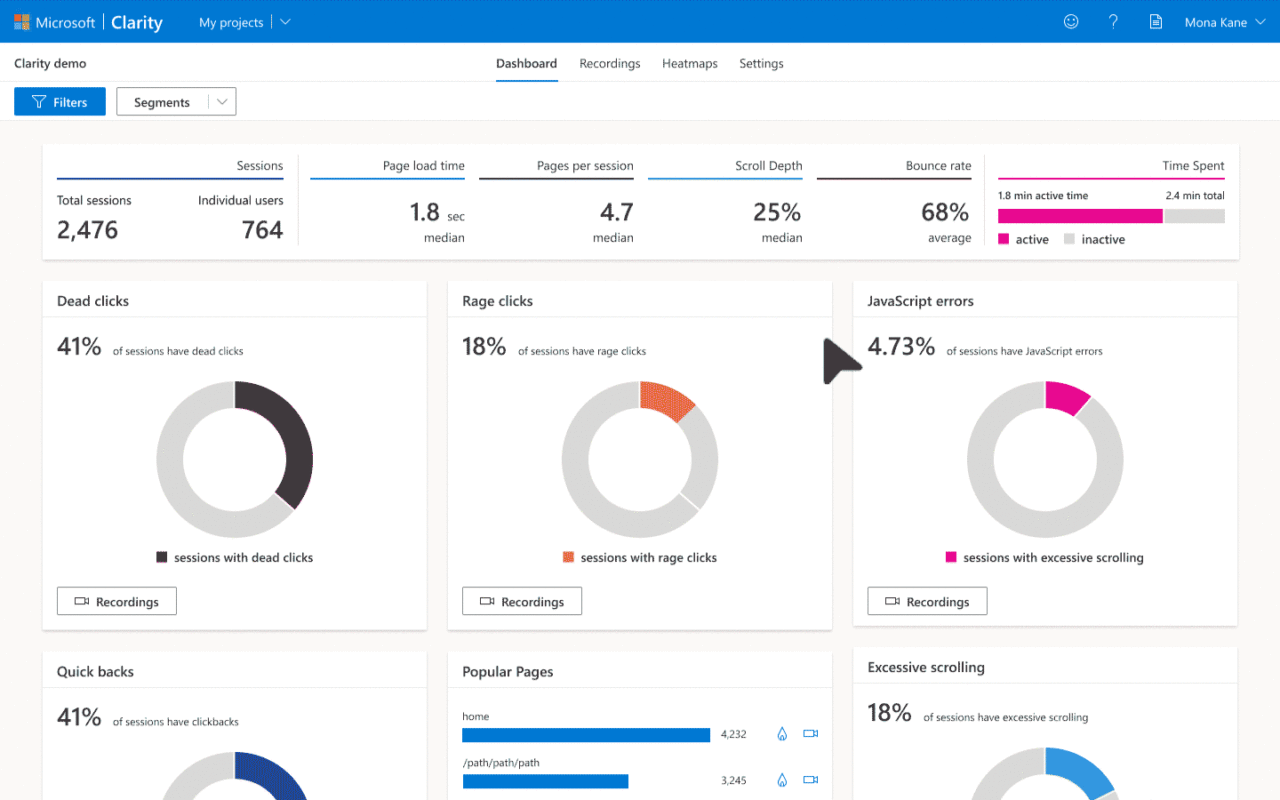 Advertisers that don't already use heatmaps, and those who need to improve customer drop-off rates might benefit from the new tool. But this doesn't quite deliver a lot more information that isn't already available in numerous other tools.
This leaves the need for a suitable data management platform (DMP) and single customer view solution unfulfilled. While currently available solutions seem too expensive for many small and medium businesses, these businesses are the ones that need such solutions the most. Simpler solutions built off existing systems and a touch of technical expertise are worth exploring.
Speak to us about improving your customer data management