Irrespective of the rapid rate at which twitter continues to grow, it has been found that the vast majority of Tweets receive neither a reply nor a retweet.
A study conducted by Sysomos, a company that specialises in monitoring and analyzing social media, has arrived at this conclusion. The study, which was conducted over the last two months, analysed 1.2 billion tweets that were posted during that time frame.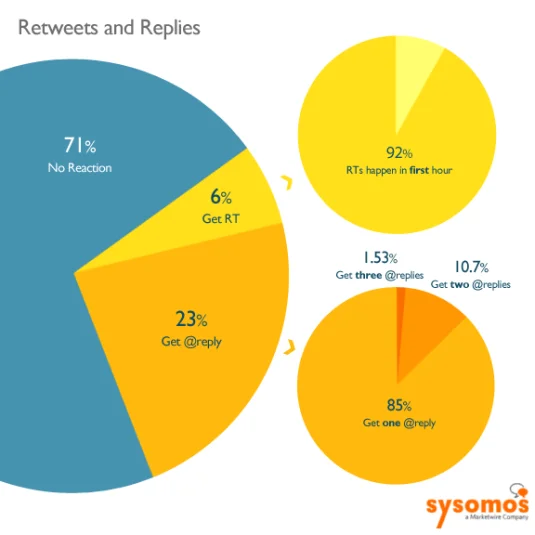 It was found that only 29% of tweets received any kind of reaction, either in the form of a reply or a retweet. In this study of tweets, 19.3% of the responses were in the form of a retweet, and the rest were replies.
It was also found that 92.4% of all retweets occurred in the first hour after the tweet was posted, and similarly 96.9% of replies were also delivered in the same time frame. This phenomenon is quite understandable as Twitter is all about staying up to date. Mark Evans, an employee of Sysomos says, "This means that if a tweet is not retweeted in the first hour, it is not likely to be retweeted at all."
A number of automated accounts retweet based on tags or even all tweets from certain popular account. This automated process of retweeting could account for a sizeable percentage of the total number of responses.
Nevertheless, 29% of tweets receiving a response is actually quite a good rate and is actually quite a useful metric for businesses to keep in mind when initiating a conversation with potential clients.
It is also important to realise that good content and appropriate timing of a tweet can generate a better response.