WhatsApp is the most popular messaging platform globally. As of June 2023, it is estimated over 2.7 billion people actively use the app to communicate. It's no surprise then that WhatsApp marketing is growing in importance. When Meta bought the platform, they promised they wouldn't overrun it with ads. Nearly 10 years on, they've stuck to their promise. So, how can you market your business on WhatsApp?
What is WhatsApp marketing?
For a platform with so many users, WhatsApp doesn't offer any straight-forward marketing and advertising solutions, which is both unusual and challenging for marketeers.  Instead, marketing a business on the app relies on attracting people who want to communicate with the business, building communities, and retaining interest.
Attracting people
Businesses can make it easier for customers and prospects to contact them and stay in touch using WhatsApp. Even though you cannot target and send marketing messages to app users who haven't previously engaged with your brand, Meta offers a number of ad options that connect customers to brands.
You can build relationships with prospects who discover your brand via an advertisement on Facebook, Instagram or the Meta ad network, and then communicate with them one-on-one via the WhatsApp Business App (meant for small businesses) or via the WhatsApp Business Platform (meant for higher volumes of communication).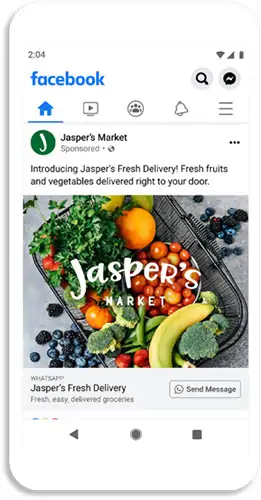 If your business is looking to start more conversations with potential customers, you can create ads that click to a WhatsApp conversation. These ads can be placed on Facebook and Instagram, in the news feed, stories, and marketplace.
All the usual ad targeting options are available for these ads, which means you can target audiences at every stage of the buying journey, before and after purchase. For example, you could run single image and carousel ads showing your most popular product for prospecting, and long-form video ads explaining how to use the product to custom audiences of people who recently purchased the product.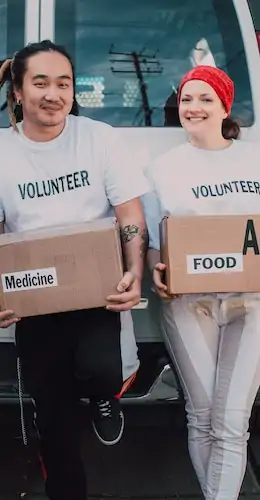 Building communities
As a social network, Facebook excels at one thing: bringing people together. This spirit of community is important on Instagram and in recent years has grown in importance on WhatsApp too. You have a number of options to build a community of people interested in your products, services, ideas, and content.
Group chats were launched in 2011, and allow individuals and brands to bring together up to 1,024 participants with a common interest. Meta launched WhatsApp Communities in 2022, allowing multiple groups to come together under the umbrella of an organization, and increasing the limits to 2,000 participants, though that's likely to increase further soon.
WhatsApp Channels are the latest feature for brands and individuals to communicate en masse with their audience. Unlike group chat and communities, Channels are a one-way communication tool, and can have any number of followers.
Retaining interest
While the platform provides a growing number of options to communicate with your customers and engage them in communities of like-minded people, it is down to you to retain that interest.
Group broadcasts can be sent to lists of up to 256 contacts. Community announcements can reach up to 2,000 people. And Channels can share content with all their followers. Given the extremely private nature of WhatsApp, it is extremely important to respect people's privacy and use the service to be helpful rather than simply to sell. Brands that forget this will find the ease of opting out of groups, communities and channels can lose them an audience very quickly.
On the other hand, brands that provide value, respond promptly, and create positive experiences will find they build trust and grow lasting relationships with prospects and customers.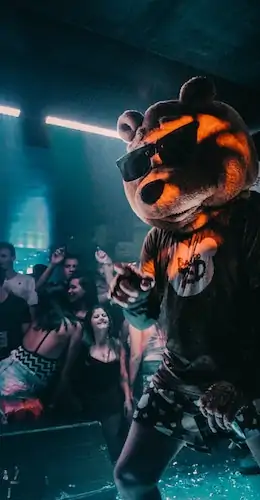 Developing a robust WhatsApp marketing strategy
Marketing professionals today understand that people live in a multi-channel world, and it's important to reach your customers wherever they are. A successful marketing strategy will cater to every stage of the user journey, involving various platforms that are best suited to deliver your message in the appropriate format for that stage.
Every social network and ad platform will try and position its own sites and apps  as a suitable option for all stages of the buying journey. However, you need to research your customer behaviour and identify what's actually best for your business.
Ads that click to WhatsApp can be used at all stages of your customer journey. Understanding that journey, and identifying the stages where personalised communication will be most effective is crucial to the success of your strategy.
Getting started with WhatsApp marketing
Benefits of using WhatsApp for marketing
Globally, users spend on average 18 hours a month on WhatsApp, reading messages and making voice and video calls. More than half of WhatsApp users check the app every day. WhatsApp marketing allows you to stay in touch with your customers, and be sure they will get your offers, as text messages have a 98% open rate.
WhatsApp is the most popular messaging app in many countries, including India (490 million users), Brazil (120 million), United States (80 million), Germany (50 million), UK (35 million) and Spain (33 million). In India, Brazil, Italy, Argentina, Switzerland, Finland, and Germany WhatsApp's market penetration exceeds 95%.
People who message brands on WhatsApp feel more positive about the interaction because they get faster responses, better advice & care, and they perceive the responses to be more honest.
WhatsApp numbers are uniquely linked to people's profiles, which makes a connection on WhatsApp the ultimate source of first-party data for your business.
Audiences built with WhatsApp connections will have a near perfect match rate on Meta. This makes them far more valuable for social media advertising than audiences built on any user data collected via online conversions or in-store purchases.
For brands looking to acquire more first-party data, this is one of the most important benefits of marketing on WhatsApp.
Promoting products, services, and offers to customers via the app also bypasses any privacy and cookie blocking issues with ad targeting on desktop browsers or on iOS devices.
WhatsApp marketing ideas
Community
Segment your prospects and customers by characteristics or interests. Build communities with these segments that are directly linked to your product / service, or related to the participants' common characteristics and interests. Examples:
Product support communities by developers of a complicated software
Group of restaurant owners who use the same payment processing solution
Community of Analytics professionals, created by a tracking software vendor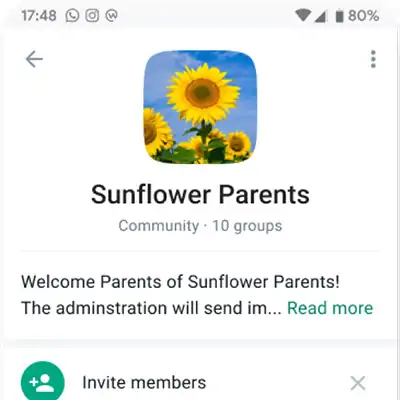 Newsletters & Channels
WhatsApp newsletters get higher delivery and open rates on average than email-based newsletters. Acquire opt-in subscribers and share bite-sized information with these contacts.
Channels are an alternative to newsletters, in terms of the scale of reach. How you approach Channels should be similar – the message still needs to be short and simple to understand, and content will get traction if your followers engage with it.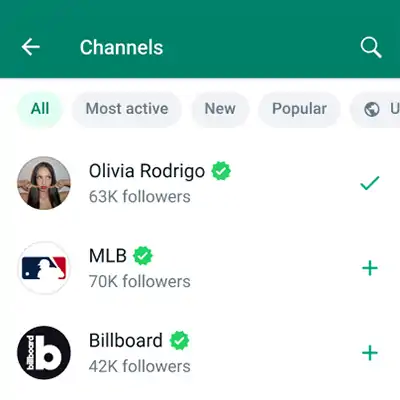 Personalised promos / offers
Schedule personalised messages with your customer's name and customisable call-to-action buttons. You can segment customers into lists manually or with labels. This advanced messaging functionality can be programmed via the API, and will be available for a fee in the WhatsApp Business app. Examples:
Pet grooming offers for all customers who bought pet products
Exclusive Black Friday offer for your "VIP" customers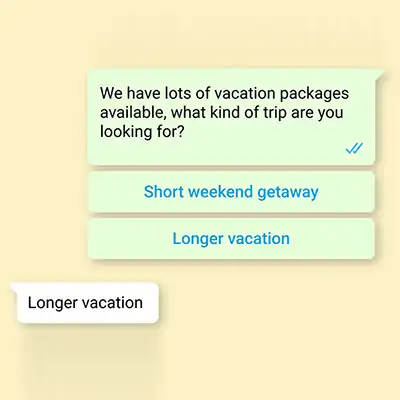 Frictionless commerce
Make it easy for customers to discover your products or services and get in touch to book a demo, make a reservation, or place an order.
WhatsApp offers payment on platform at present in Brazil and India, which means people in those countries can make a purchase without leaving the platform. This might be offered in other countries in the near future.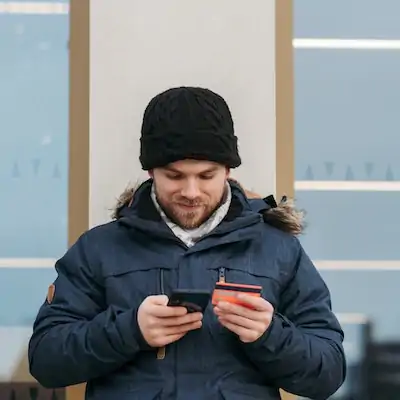 After-sales engagement
From the point of customers placing an order, you have a number of opportunities to engage customers on WhatsApp. Depending on your industry, this may be:
Local drinking & dining
Order delivery updates
How-to tips
On-boarding info
Loyalty programmes
Customer service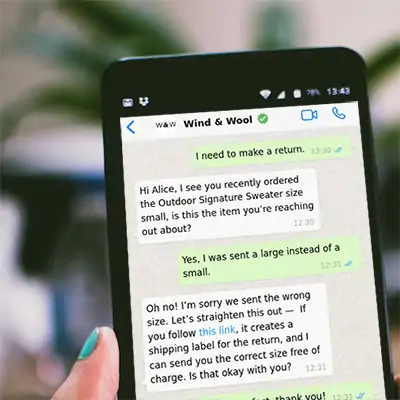 Recruitment
Encourage job seekers and candidates to apply to new opportunities by sending them job alerts on WhatsApp.
You can even enable job applications on the platform and arrange interviews for remote candidates via video calls.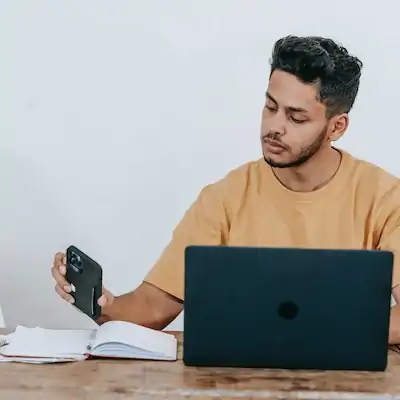 Your own unique experience
The newness of WhatsApp marketing opens up a lot of possibilities for unique solutions to modern problems. We've seen travel companies test notifications about flight / train delays, entertainment sites send series & film recommendations, and beverage brands create virtual "bouncers" for a party.
Speak to us for more ideas and help making your ideas become reality.
WhatsApp marketing best practices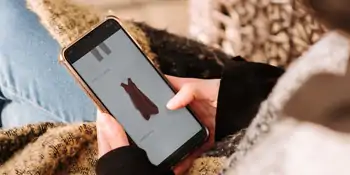 API
Use powerful automation to enhance the conversation experience for your customers and scale functionality for distributed sales and marketing teams.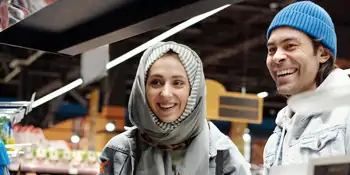 CRM connection
Connect your CRM or customer databases to WhatsApp for better data capture and to enable personal messaging.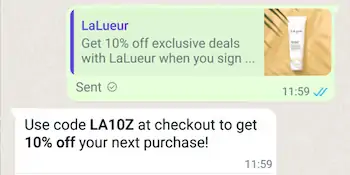 Automated responses
Use automated greetings, WhatsApp workflows, and chatbot integrations to provide immediate responses. Where feasible, enable multiple-choice response buttons to reduce ambiguity.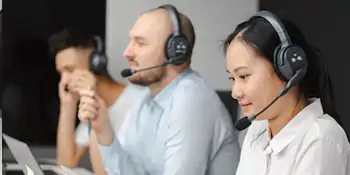 Rapid response
Couple automation with second-line live agent functionality for ultimate customer satisfaction.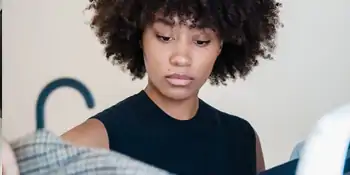 Engage in the messy middle
Identify prospect drop-off points in your conversion funnel and engage with users when they show signs of attrition.
Native entry points
Use native entry points like a custom button on your website or a QR code on your product packaging to make it easier for customers to start conversations with you.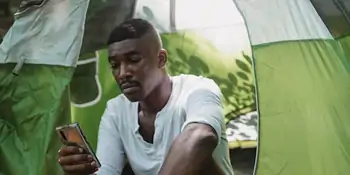 Stop customer churn
Recognise signals of disengagement to proactively re-engage customers  with conversations designed to retain them.