While several organisations conduct studies to predict poll results, the latest tool being used to do so is Twitter.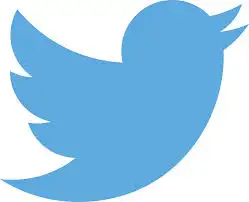 It has been found that the following of a candidate on Twitter, can give a very good idea about how he will eventually fare.
When the number of Twitter followers of a candidate gains momentum, it has been found that his poll results follow suit. On the other hand, when the number of Twitter followers falls or stops gaining ground, his poll results are also negatively affected.
This trend had been predicted a while ago by Zach Green, CEO of Twitter election research 140elect. Now he has proven his theory based on the performance of the candidates.
He says that Newt Gingrich got a lot of new followers after he announced his candidacy on May 11 and then again after a good debate performance on September 7. At the same time his overall standing in the polls has also improved.
In comparison, Rick Perry received a boost following the announcement of his candidacy on August 13, but he has lost ground since then, in the polls. Concurrently it was found that a lot of people on Twitter have been mocking him rather than following him.
Other candidates such as Mitt Romney and Michele Bachmann have followed similar trends. When the number of their followers rises, they also make good gains in the polls, but when the number of followers falls, they lose ground.
Herman Cain too has lost Twitter followers as well as poll points following allegations of sexual harassment leveled against him.
Do these signals indicate that Twitter will be able to accurately predict the results of the GOP poll results? Or is it just a coincidence?