Good news for businesses: Instagram has officially announced the launch of new tools, including new business pages and Insights, its analytics offering. The update, which will be rolled out first in the USA, Australia and New Zealand, will be available everywhere by the end of the year.
The new tools should be particularly welcome for Instagram's small business users. Though big brands have been advertising on the platform for some time, there hasn't been a dedicated experience for smaller organisations, which make up the "vast majority" of Instagram's business users, according to Jim Squires, Instagram's director of market operations.
According to t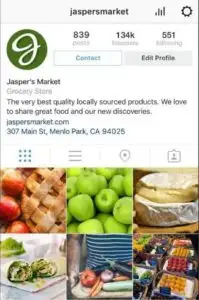 he Financial Times, almost 60% of Instagram's 400 million monthly active users have learnt about new products and services through the platform. The new tools will certainly increase that percentage, making the photo-sharing app the most used app by advertisers after Facebook.
For users, the most noticeable change will be the addition of a contact button to profiles of businesses, which will make it easier to interact with stores and brands outside of the app.
Companies will be able to create a business profile and determine how they want customers to get in touch with them. They can add an email address, phone number, or text message option to their profile, along with directions for physical stores.
Not everyone will qualify as a business on Instagram, only those who already have a Facebook Page for their business will be able to convert their account. However, this may change in time. Instagram says it will begin testing Insights with verified accounts and those with large followings, and may then consider rolling out the feature to the wider community and not just businesses.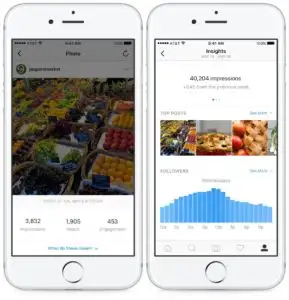 If a post is performing well, Instagram will allow business users to turn it into a sponsored post within the app, by adding a "take action" button to the existing picture. Instagram will suggest a target audience for the ad, but users will be able to select their preferred audience.
Instagram will also give users with business profiles access to Insights, its analytics platform — the first time such tools have been available within the app. The enhanced analytics for posts will let brands track and analyse data on the total number of times a post has been seen by users, the number of unique accounts that have seen a post, and the level of user interaction with a post. Previously, Instagram's analytics were restricted to the number of likes and comments on a post, along with the list of followers.