Instagram are set to release another new feature this week after recently adding Instagram Stories to their app. The new feature will allow users to send disappearing photos and videos to a recipient, upon they will vanish after being viewed. If this sounds familiar it is because it is the basis of Snapchat. Instagram has been taking aim at the visual sharing app Snapchat for a while, and it appears the latest slew of new features will further drown out the competition.
Instagram will unveil two new elements to their app on Monday. The first will see users able to send photos or videos to a follower. When the recipient views it they can choose to see it again one last time before it disappears for ever. One of the unique elements of Instagram's version of this ephemeral feature is that if a person views it twice or screenshots the message then the sender will receive a notification about this. (This might cause arguments!)
This new feature is almost exactly what Snapchat brought to the table when it was founded in 2011 and a clear message from Instagram that they are muscling in on Snapchat's territory. It is also only a month since they started Instagram Stories which stitches together video and photos taken over the course a day, allowing for a follower to see the progression in quick succession. This is a duplicate of Snapchat Story and has become popular with Instagram users. The Instagram pictures and videos also 'share' another similarity with their rival in that creators can use filters and doodles to overlay the content.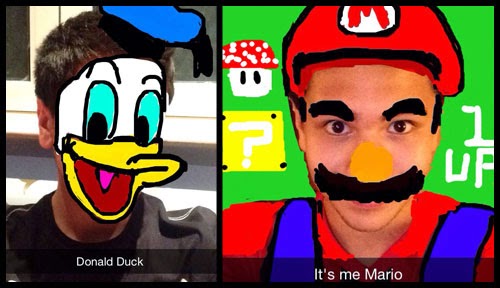 Instagram's second release will see them entering the growing market of live streaming. All major social media players are now fully integrated for live streams, all except Snapchat that is. Twitter has periscope, YouTube has live broadcasts and Instagram's own parent company Facebook, has their own product Facebook Live which Mark Zuckerberg views as the future for the social media giants.
Instagram users will be able to notify their followers when they intend to go live. They will be able to do so with a touch of the button. You can broadcast for only one hour, but unlike the other products offered, by the likes of Facebook and YouTube, Instagram does not save the footage. This ephemeral nature means Instagram are hoping that their live videos will feel more like a hangout with friends than a purposeful broadcast which are likely to feature more on Facebook Live. It is a smart move as the two social media giants don't want to be competing against each other, but gang up on the others.
This competition has created an 'arms race' in the social media industry, every major player seems to be trying to up their rivals, or at least match in this case, at every turn. Snapchat might have been trumped here by Instagram though, especially if they can fully role out the new feature ASAP. Their almost half a billion active users will easily drown out the 100m that Snapchat boasts. Head of Product at Instagram Kevin Weil says it will not be a quick process though with Instagram integrating the products over the next year.
With Vine disappearing from our lives in 2016 we just may have seen the start of something similar happening to Snapchat with this news.