Twitter has just introduced a new interface for Twitter.com. This new interface will not only make the site faster, but will also make it easier to use.
This interface will now provide more detailed information about the tweet and its origins. When a user clicks on a particular tweet, a details pane will slide out to the right hand side of the tweet.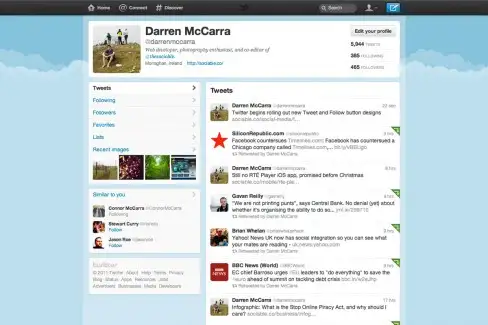 Thanks to the new design of the interface, users can now just keep scrolling down the page to see more tweets, rather than having to click 'more' every time.
Twitter has also got partnerships with media sites such as YouTube, Justin.tv, Flickr, TwitPic and several others due to which users can now embed photos and videos on Twitter which can then be seen by other users.
The details pane also provides related content about the author or subject of the tweet. Details such as other tweets by the same author, the replies received and geotagging of the location are also available. When a username is clicked, a mini profile of that user is seen.
This new interface has been built on Twitter's own API and is still being gradually rolled out to users.
More about the new Twitter interface