Samsung Mobile has announce the launch of a new Android device on the 8th of November in New York. This announcement has fuelled rumours that the new device will be Google's Nexus Two.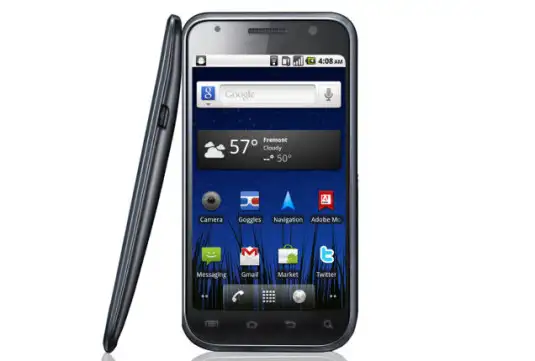 Although rumours about a Nexus Two phone remain unconfirmed, they are strong and consistent. City A.M. claimed that the new Google-branded phone would be available for retail before the Christmas holidays through Carphone Warehouse in the U.K. Shortly after that, the Android and Me site speculated on what the new Nexus Two phone's configuration might be. Gizmodo even went so far as to release a conceptualisation of what they hope the Nexus Two might look like.
The new Android device to be launched by Samsung is expected to run on the latest version of Android, code named "Gingerbread", which is a faster and more efficient system, compared to Android version 2.1. The placement of a large Gingerbread man by Google in the company's grounds in California has fuelled the rumours of a big product launch further.
Nexus One Woes
Considering that the Nexus One did not fare too well, falling spectacularly short of Google's promise to revolutionise the mobile phone buying process,  it would come as quite a surprise that Google might even consider going down the same route again. They would have to make drastic changes to get past the negativity that led to the closure of the Nexus One store hardly 5 months after its launch, to ensure the success of the Nexus Two.
It would be advisable for Google to ensure that the Nexus Two, if it does become a reality, be compatible with various mobile operators and also that it be functional on GSM as well as CDMA technologies.
Google may also consider replacing the carrier subsidy for the cost of the phone, by subsidizing the phone themselves. The expense could be offset by the revenue from mobile advertising. They could also be more aggressive with their marketing pitch to lure more users. They could offer good exchange offers etc.
Samsung has denied the rumours about the launch of the Nexus Two. According to Scott Webster at CNet, Samsung is far more likely to just release a new flagship Android-powered phone with their own branding on it.
Market Signals
Eagerness of the tech community to lap up rumours about a new Google mobile phone could be quite telling in itself. The desire for a new Google-branded devise is definitely there. The question remains, will Google be able to learn from the mistakes of Nexus One and truly break ground in the mobile industry the second time round?