A recent report from Juniper Research has focused on the growth potential of NFC payments and retail marketing. According to the report NFC mobile payments are growing more popular and are likely to reach $180 billion by 2017.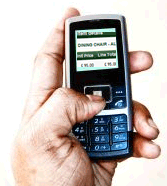 This represents a growth of more than seven times the projected estimates for 2012!
Expectedly the major share of this market will be contributed by regions such as North America, Western Europe and Far East & China. These areas are estimated to be generating 90% of the revenue of this sector.
NFC payments received a major boost during 2011, due to the arrival of new technology and infrastructure. Many mobile operators and financial institutions decided to join this stream. Several handset manufacturers introduced NFC enabled smartphones. Google launched Wallet in the U.S. and this was a major contributor to the growth of NFC services.
The Juniper report however, warns that there are still several hurdles to be crossed before the NFC market reaches its full potential. In particular retailers and small and medium businesses will have to be convinced about the potential of this service, so that they would be willing to invest in the contactless infrastructure required for this service.
Report co-author Dr Windsor Holden says: "This is a critical time for the NFC retail payments market. Despite the significant progress being made today, the full potential of the market can only be fulfilled if all ecosystem players are equally committed and mobile wallet consortia remain in place. Our report analyses the various consortia models being formed today and which types are expected to endure."
The report ends on a positive note by predicting that 1 in 4 mobile users in the U.S. and Western Europe will use NFC by 2017.