Opera Mini is a proxy-based web browser for mobile phones, which compresses data down to as little as 10 per cent of its original size, allowing for a seamless browsing experience regardless of bandwidth. This tool has been extremely popular in Africa, where fixed broadband reaches only 0.3 per cent of the total population.
Smartphones are gradually becoming more affordable in Africa and, with the support of Opera mobile software, internet users now access the web primarily through mobile devices. As of February 2014 Opera mobile browsers had more than 259 million users, with Opera Mini servers serving more than 168 billion pages and compressing over 16 petabytes of data. Because of the improved browsing experience, mobile broadband usage in Africa has increased fivefold in three years.
Opera recently published a study which presented the ten most popular websites in African countries. The most-visited were Facebook and Google, with Facebook being the clear favourite: it topped 41 African countries as the most accessed domain, well above Google's 9. Other popular international domains included Wikipedia, Yahoo! and YouTube.
Facebook and Google are both keen to gain a monopoly on Africa's burgeoning internet access. HumanIPO reported last year that Facebook had entered into a global initiative called Internet.org, the purpose being to connect five billion people to the internet in a bid to break down barriers to access to information. In an interview, Iain Mackenzie, pan-Euro communications manager for Facebook, said, 'Africa will be a central p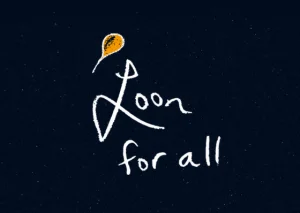 art of the Internet.org project to bring connectivity to the whole world by creating new business models with mobile carriers, developing more efficient infrastructure and helping build more powerful, low-cost mobile devices.'
Google has also expressed an interest in 'connecting the unconnected' and is currently in the development stages of Project Loon. This is an initiative to launch a series of solar panelled balloons high up into the stratosphere, which will beam internet access to the world's most remote areas.
Africa is a major frontier for the leading web domains, and whilst Opera Mini is helping compress data to make it more manageable, the hope is that Africa will soon have the same broadband speeds as the developed world. Facebook and Google may be locked in a digital scramble for Africa, but this time it seems African people might be the ultimate winners.