Pinterest has begun working with a number of select brands to test out its new way of selling advertising space, called 'Promoted Pins', which will feature on its search and category feeds. The social bookmarking company has been building its user base for four years and although it's raised $564 million from investors it has had no revenue stream, until now.
Pinterest has been refining its paid ads for six months across its mobile and web platforms, intent on not spoiling the experience for users by making it too commercial: as CEO Ben Silbermann wrote, "I know some of you may be thinking, 'Oh great…here come the banner ads', but we're determined to not let that happen."
The latest announcement is that Pinterest is asking for spending commitments from between $1 million and $2 million from its advertising partners, and according to AdAge has been looking to price CPMs between $30 and $40.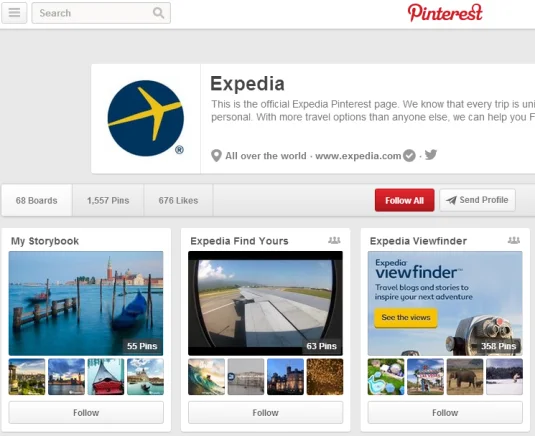 The first paid test, in the U.S. only, has been with a small group of brands from different industries, including ABC Family, Banana Republic, Expedia.com, Gap, Kraft, Nestle, Target, and Walt Disney Parks & Resorts. On the company blog Joanne Bradford, Head of Partnerships, wrote, 'these brands will help us test Promoted Pins to make sure they're tasteful, transparent, relevant and improved based on Pinner feedback.'
Pinterest is a big player on the social media scene and attracted 34.9 million monthly unique users last year, according to eMarketer. Since many of its users already visit with commercial intent, the site is certainly an attractive option for advertisers. Although it should be noted that 86% of these users are female, meaning that Promoted Pins are only likely to be used by a certain type of company, i.e. don't expect to see Yorkie on Pinterest any time soon.