Not satisfied with the success and controversy raised by Street Views on Google Maps, the search engine is now rumoured to be in the process of developing a feature called Google Store Views.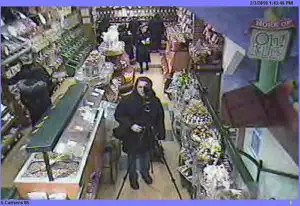 According to a post on Search Engine Land, a nut and candy retailer in New York reported that some people from Google approached them to take detailed pictures of the entire store.
The pictures were taken at intervals of 6 feet in all directions. They also took photos of the products available in the store.
These pictures will supposedly be used on the new feature on Google Maps called Store Views. As the name suggests, this will enable Google Street Views users to virtually look into the stores on that street, just as if they had walked into it in real life.
When users see a store in a street view, they can click on its door and enter it and then walk through it, to actually see its set up and the products available in it.
While this feature could be useful in larger stores selling lots of products, like all good things, it could be misused. It will make it very easy for individuals or groups with the criminal intentions to misuse this feature.
In fact, some cynics might even wonder if this particular store was not just being cased for a burglary by some really innovative robbers!
A number of store owners would be likely to object to the feature on grounds of privacy and security, especially if Google does not make specific provisions to avoid inadvertently disclosing the location of intruder detection systems, security cameras and other systems or personnel that might make the store more vulnerable to attack.
As of now Google has refused to confirm whether or not they are actually working on such a project. One does hope, though, that if they were not, they would have been smart enough to warn the public to prevent any further such activity.