The Internet has become an integral part of the lives of many, and in turn it has started generating large revenues. It has been found that the U.K. is the Most prolific generator of revenue through the Internet.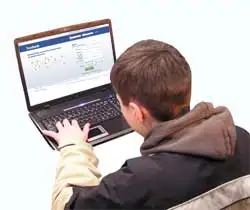 A study conducted by The Boston Consulting Group has revealed that of all the G20 nations, U.K. ranks first as far as generating part of the GDP through the Internet is concerned.
The study reveals that in 2010 internet based businesses contributed ₤121 billion to the U.K. economy, which is 8.3% of the GDP. In contrast the average contribution by internet based businesses in other developed countries was 5.3%.
This amount was higher than the amount generated by other more traditional industries such as construction and education.
The impact of the Internet on the economy is also set to go up further in due course. It has been estimated that by online sales in the U.K. would account for 25% of all shopping in the country. U.K. would be followed by Germany at 11.7%.
The internet actually contributes an even larger but unmeasured share tot eh economy as it has been found that a further 11.5% of shopping in the U.K. is researched online before being bought offline.
This information reinforces the belief that providing education regarding the World Wide Web can only be a good thing for the future of the country.