Microsoft hosted an event in London yesterday to discuss the future for Bing maps with a panel of industry experts and users. John Craske from AccuraCast reports on the event.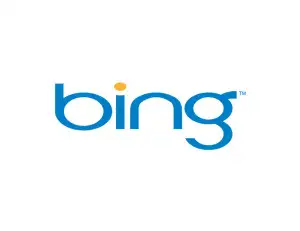 Jeff Kelisky, General Manager of Mapping and Local for Microsoft began by stating the main focus of the future for Bing maps. He stated that in place already was a framework on which developers can produce apps that use location information to produce and develop exciting and innovative applications that are grounded in maps. Before showing some examples of these applications he outlined a number of substantial changes to Bing Maps.
Changes
A more fluid experience –  The whole user experience of Bing Maps is now a  smoother operation. For example, when zooming in on an area Bing Maps now turns into the bird's eye view of the area upon reaching a set zoom in response to users comments and demands.
Drag and drop directions – It is now possible to drop one pin in one area, and a second pin on another area of the map and ask for either walking or driving directions from pin 1 to pin2.
New StreetSide experience (even Jeff Kelisky referred to it as "Street View" a few times!) – Currently only working in some parts of the US, but data is being collected in major cities.
Map Apps – applications that run alongside Bing Maps. This is where the rest of the presentation focused.
Map Apps
Various applications can now be created with Bing Maps as a grounding. For example, the Twitter app displays locational tweets on the map itself. It is possible within the app to search tweets containing certain words. Bing Maps then displays these tweets with a flag icon.
Another application enables users to calculate the cost of a taxi journey from one place to another such as from Heathrow Airport to Victoria Station. It gave a pretty accurate estimate.
Windows Phone 7
A demo of Windows Phone 7 followed, with emphasis on how it uses Bing Maps. Window Phone 7 triangulates user location with GPS as well as using SIM information, giving a more accurate location of the user.
A hard "search" button is built into all Windows Phone 7 devices. While in Bing Maps, users can press this and instantly start searching their query.
For example, if you were out and searched for Pizza in Bing Maps, a map pops up with local pizza houses labelled. With these labels, Bing Maps also pulls the phone number, email address, reviews and what else is close to said location from Bing's local database.
Three software developers then talked about how they used Bing Maps.
Earthware
Brian Norman – Technical Director, Earthware, spoke about how they use Bing Maps to create theworldcupmap.com
He stated that the aim of the project was to provide a "ground breaking mapping experience", one in which all areas of news and video was pulled in and displayed on a map. He used the term "mapumentary", the idea of information gathered from other sources and displayed on a map. For examples users could click on a stadium, while on the maps and see information about the games played as well as numerous information videos associated with that area.
Shoothill
Rod Plummer, Managing Director at Shoothill, started out by stating that there is a wealth of data out on the Internet, but that it is all over the place and hard to locate. A use of Bing Maps is to display some of this information on a map. He gave the example of displaying a heat map of MP's expenses. He they gave a more detailed account of his work with MSN to produce maps about the Battle of Britain
http://news.uk.msn.com/in-depth/world-war-two/battle-of-britain/default.aspx
The Battle of Britian Map contains a current-day aerial view. On top of that, is a box in which users can select different maps or flight plans by dragging the box over the map and selecting which map or flight plan they want to see. The user can accurately see historical maps in relation to their present day grounding.
Fortune Cookie
Ben Morris, Head of technology at Fortune Cookie spoke about their use of Bing Maps to create a Journey Planner for their client, Europcar. The Journey Planner needed to be mobile as well as social so that users could upload their own photos, comments or recommendations.
The software allows a user to plan a drive while on holiday, showing accurate road maps, comments and recommendations as well as views along the way. He stated that users enjoyed a deep level of engagement and the average user time with the product was between 5 and 10 minutes.
Questions and Answers
A member of the audience asked whether  Bing itself would archive maps and produce a historical map archive. Jeff Kelisky said that this would be up to developers themselves to produce, but that the data would be available if a developer wanted to do this.
Another question was regarding user generated content. It was said that in the future it could be possible for members of the public to alert companies or councils to issues in their area via Bing Maps. For example, alerting a council of some dumped rubbish.