Bing Ads / Microsoft Advertising
Bing Ads, formerly known as Microsoft adCenter is an important alternative to Google Ads, giving you extended reach and allowing you to target users of Bing, Yahoo!, MSN and the rest of the Microsoft Network.

At AccuraCast we can set up, optimize and manage your Microsoft Advertising campaigns, delivering powerful advertising with proven results and improved ROI.
Why we're leaders in Bing Ads management
Expertise – AccuraCast was one of the few UK agencies invited to participate in beta testing MSN adCenter in the USA. This has given us a significant advantage as we have worked with the Bing Ads system from the start.
Money saving – our expertise can deliver better results for less money. Campaigns on Bing often deliver 30% more conversions than Google Ads.
Time saving – effective Microsoft ad campaign management is time consuming and there's a steep learning curve. Get on with core business while we take care of campaign set up and management.
Low cost per click – we combine bid strategies with creative copy writing and design to keep costs down.
Outstanding support – call on our additional support and training services whenever you need them.
About Bing Ads
Microsoft's independent search advertising service was renamed from adCenter to Bing Ads in September 2012. Advertisements on the network are shown on Bing, Yahoo!, MSN and the rest of the Microsoft Network.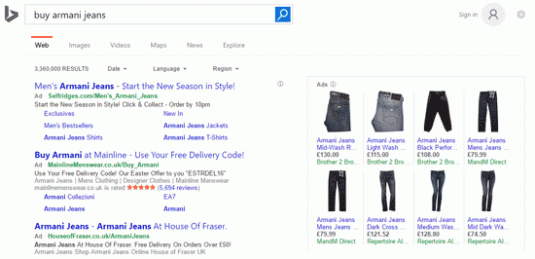 Bing, the current brand name of Microsoft's search service, which was previously branded MSN Search and then Live, is currently the third most popular search destination in the UK, and can account for up to 10% of the total search queries per month. Benefits of Bing Ads include:
Demographic targeting
Less competition and lower click costs
Ads served to Yahoo!, leading to significant growth, especially in the USA
Improved personalisation of ads as the service matures, and becomes integrated with other MSN services such as Messenger, Hotmail, and Live Spaces.
Call us on 0800 019 6813 or email us
Find out how our Bing Ads management services can help you reach wider audiences and new customers.
Get in touch
Want to find out how we could help you get more from your digital marketing campaigns?
Great! Let's talk. Start by telling us a bit about yourself…
Top Publications and Insights