Google Voice Search can now recognise the voice of individual users. This advance voice recognition service will only be available to users of Android version 2.2 or later.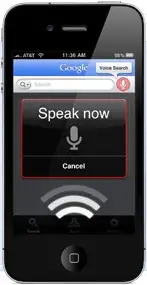 Once a user decides to use the service, Google will record voice searches by the individual and link them to that particular user's Google account. The data thus collected will be used to build a speech model for that user.
Google is still in the process of incorporating more features to improve the accuracy of the service. When voice search was first introduced over 2 years ago, it did not take into account factors like age, sex, accent or speed. These factors have now been incorporated.
To access this new facility, users will have to download the latest version of the Voice Search app from the Android market.
Users will have the option to select this service or to ignore it. Users who do not wish to use this facility can switch off the 'Personalised Voice Recognition' through the 'Speech' section of the Google Dashboard.
At present this service is only available in English, but plans are afoot to extend the service to other languages as well.