Last July, Google had announced that they were working on an operating system that would be called Chrome OS. It now looks as though the Chrome OS is about to be released.
Google stands to gain a lot by developing an operating system, especially one that is based around their Web browser Chrome, which serves as a direct gateway to the Google search service.
When the Chrome OS was first officially unveiled, 11 months a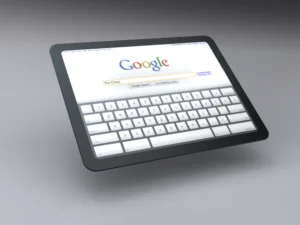 go, it had been scheduled for release by the end of 2010. In fact, it was expected to be launched before the holiday season began. If current indications are to be believed, the Chrome OS will probably be launched on the 11th of November. Available reports indicate that the operating system is presently in Release Candidate (RC) status, and its current build version is 0.9.78.1. (The product will be ready for release with build version 1.0).
Rumours about the Chrome OS launch date are based on a Google employee referring to the date in the Chromium OS public forum and the fact that the Chrome Web Store is ready to be launched this month, which is expected to be around the time that the OS would be made available.
The 11/11/2010 date could just be the date when another new version (perhaps 0.9.9) of the code might be released or could be the date set for a final code freeze and the official launch could take place a week later on the 19th of November, which is the first anniversary of the unveiling of the Chrome OS.
Google engineers are supposedly working on features such as screen savers and colour highlights at present, which typically are built during the final stages.
A spokesperson for Google told TechCrunch, "We are very happy with the progress of Google Chrome OS and expect devices will be available later this year. We'll have more details to share at launch."
Critics say that when the Chrome OS was first announced, the Android OS was not as good as it is now. The Chrome OS development team will therefore have to work even harder to match up to the Android OS.
Application developers will be keen to develop new apps for the system. In fact, unofficial Chrome OS builds have already been available for some time now. Chrome OS powered netbooks and tablets may also be available soon.