A lot of the high-profile tech companies in the world seem desperate to enter the lucrative field of healthcare. Facebook, Samsung and Apple have recently released health and lifestyle platforms or applications. However, Google seems to be one step ahead.
The search giant does not want to confine itself to the development of futuristic medical gadgets but rather emerge as one of the healthcare industry leaders of tomorrow.
For several years now, Google has launched multiple programmes in the medical industry. First, the project to "cure death" with Calico: the development of a research centre that studied the causes of cellular ageing, to ambitiously push the boundaries of longevity. Next, Google worked on futuristic medical gadgets, from the development of a wristband that can detect cancer cells to contact lenses for diabetics measuring blood glucose levels.
Combating diabetes seems to be Google's war-horse, the company has also recently announced the creation of a joint venture with the French pharmaceutical group Sanofi in this field.
Why is Google joining forces with Sanofi?
Google is ingeniously positioning itself as a pioneer for one the biggest health issues of our time: 387 million people are diagnosed with diabetes worldwide and this figure could reach 600 million in 2035, according to the International Diabetes Federation. The market is also one of the most lucrative sectors for the pharmaceuticals industry. Evaluate Pharma, a consulting firm, estimates that anti-diabetic sales could exceed $60 billion in 2020.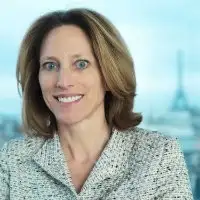 The joint venture between Sanofi and Google could market products such as interconnected blood glucose meters or insulin pumps. The partnership's real aim, however – apart from improving the lives of patients – is to enhance the healthcare system's efficiency.
In the United Kingdom, diabetes is responsible for 10% of all health-related expenditure. Any solution that can optimise the disease management will have a competitive edge. "Google is not going to develop new drugs" explains Pascale Witz who runs the 'diabetes and cardiovascular' division at Sanofi, "Google can help us improve the patient experience, outcomes and manage healthcare costs more effectively".
Another way to gather data?
Indeed, while Google neither has the expertise nor the credibility to provide care and support to patients, the company intends to establish itself in a different niche. The search giant wants to make the most of its data-gathering capabilities and formidable algorithms to assist health professionals.
Back in 2014, Google started working on a project called the Baseline Study, whose objectives were to collect and compile molecular and genetic information from thousands of people to determine what makes a healthy human being. The medical data resulting from this research would then enable healthcare professionals to accelerate the diagnosis of serious diseases by isolating faster bio-markers that predispose patients to them. The goal is to push medicine more toward disease detection and prevention rather than the costly treatment of illnesses.
This experiment gives us an idea of what could be the future business model of Google in healthcare. In fact, it could be a glimpse into the future of the healthcare industry itself!
In addition to the simple collection of data, Google could contextualise information using its powerful computational resources and provide additional 'intelligence' to research laboratories and medical professionals, thus facilitating their decision-making processes.
Market opportunities in healthcare are huge. In the United States alone, healthcare spending is estimated to reach $5.4 trillion dollars in 2024. An ageing world population, the emergence of new 'lifestyle' diseases, and the increasing health needs of emerging countries will only further healthcare spending. The hope of getting a slice of the market explains the resolute foray of high-tech companies coming into this sector. However, healthcare is a 'defensive', highly competitive, and heavily regulated sector. Many new entrants will fail if their approach is to address healthcare challenges that they simply can't solve.
Google's strategy is simple, to remain focused on its core business of search, analytics and artificial intelligence, which could well make the company an integral part of tomorrow's healthcare ecosystem.