On Friday, 25th November,  Google organised the first ever Engage event for agencies in the UK. Their objective for this event was to help agencies help small businesses advertise online. This post summarises key topics covered at the event.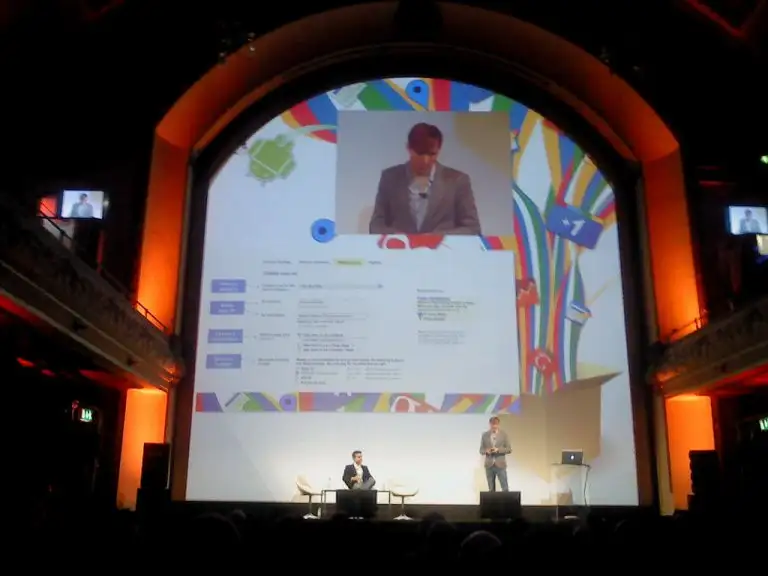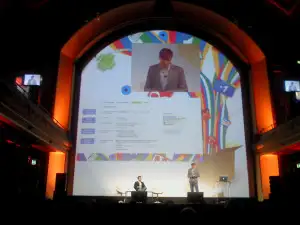 Google highlights three important aspects that currently characterise the Web scenario:
The number of online users are growing
The number of mobile phone subscribers will double in a few years
The amount of digital information exchanged worldwide is destined to see a huge growth too.
During the event, Google representatives spoke in detail about these 3 aspects, and how developing countries are reacting to changes.
The UK is believed to benefit from this growth. The Internet contributes to 7% of the UK's GDP, with a growth of over 10% each year (this, of course pales in comparison to Chinese growth levels, which are massive!)
The Internet levels the playing field, representing a great benefit for SMEs, which can now effectively compete with big players.
Google+ In The Ad Ecosystem
Presenters at the even went to pains to point out that Google+ is not just a platform. It is a project. Their mission is to organise information and make it more accessible. Google+'s 40 million users help make this mission more personal.
Google+ is also aimed at engaging people with brands, through the set up of a Google+ profile. Once people add your business to their circle, you can also add them to any circle and segment your audience.
Intel directly asks which circle you belong to, so as to target the right campaign to the right consumers.
The 1+ button was confirmed to affect ranking. The extent of the effect remains unknown as Google employees continue to dodge direct questions about it.
AdWords Express
Made for businesses that are not yet ready for Adwords – 40% of small businesses do not have a website – AdWords Express is simple to set-up and easy to manage.
Google are keen to drive adoption of the new system. They even offered to reward a credit of ₤250 to all agencies that bring in five new clients to AdWords Express by the end of the year.
The benefits of AdWords Express are as follows:
Targeted – specific to the area where the business operates
Simple – no need to create /manage campaigns
Measurable
Eligibility – no need to have a website
Tips and tricks for Insights:
Let's assume that faster is better – Google Instant saves a lot of time in the long term.
In Google Images you can drop images into the search box to give similar related results on search.
Google Insights for Search – You can find the most searched terms in a certain period in a specific location. Also you can analyse the evolution of a specific KW during a concrete period.
Ad Planner gives you insights about the audience that uses a specific website, so you can target your audience accurately.
Mobile On the Rise
The Smartphone and mobile markets are growing fast. Mobile is transforming the retail market. This is because user reviews have a huge impact on customer decisions and behaviour.
It's a good practice to set a mobile-only campaign, as it provides better click-through rates and easier tracking.
Ads with phone numbers included get an average 6% to 8% higher CTR!
Mobile is local – More than 1 in 3 searches in mobile are local.
It is advisable that for mobile campaigns keywords should be shorter.
Top spots matter more on mobiles than they do on desktops
Another good practice is to set location extensions. One should also be mindful of the huge power of CTC and site links.
The audience spends only 5% of their online time on Search. Display is growing a lot and will be growing even faster.
4 top tips for mobile advertising:
Prioritise re-marketing and keyword contextual advertising
Run both display and text format
Use exclusions to control efficiency
Frequency cap & ad scheduling
Tips and tricks for measurement:
The 3 Be's
Be found
Be engaging
Be accountable
You definitely need to have goals to measure against.
Mobile sites / apps are a huge opportunity that most small businesses are losing.
1 second delay in page load causes a 7% loss of conversions, 11% fewer page views and 16% decrease in customer satisfaction.
Improving Ad Campaign Performance
Page Speed Online – pagespeed.googlelabs.com – check there for audit & suggestions.
Real-time (Beta) – New on Analytics
Flow visualization – user path graph – New on Analytics
Tips and tricks for driving conversions:
Enhanced CPC
Conversions Optimizer
Focus on optimising conversions
Use automated rules