The Google Search Engine is all set to offer a new price comparison facility.
Last March, Google bought BeatThat Quote for £37.7m. Its managing director John Paleomylites was made Google product management director and has overseen the launch of this new search product.
This service will initially provide comparisons for UK credit cards, and current and savings accounts. Further products are expected to be added in due course.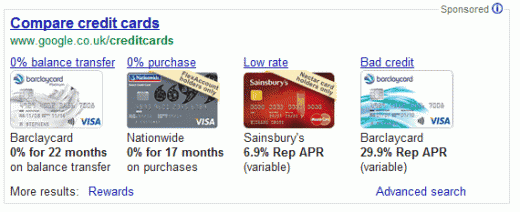 Credit cards compared on Google Search results
Paleomylites has said, "We are introducing a new-look comparison unit with enhanced transparency, using BeatThat Quote.com expertise and Google technology. The enhanced service is easier to use for consumers and will provide higher-quality traffic for advertisers."
When a user wants to know more about a product or ad, he has to click on the ad. He is then shown a table detailing all the relevant services as well as their individual benefits and features. This will help financiers to generate more traffic as well increase the rate of conversion.
This service is in some ways similar to Google Advisor which was launched last year. This service provides a comparison of various financial products available in the market. An advanced search page allows users to filter results by offers, rewards, networks and fee structures.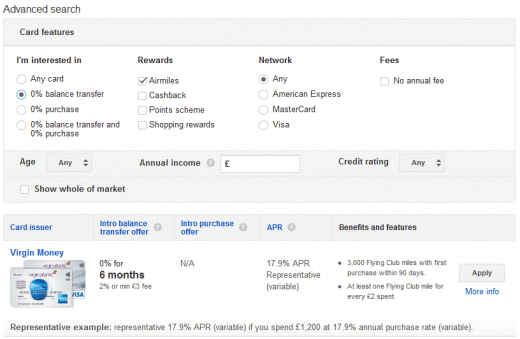 Google credit card comparison advanced search options