For almost the whole month of October 2010, a sort of competition was on between Lady Gaga and Justin Bieber. The goal was to be the first to achieve 1 billion video views on YouTube.
The race to 1 billion viewers has finally come to an end, and Lady Gaga has emerged the winner. She hit the 1 billion mark on Sunday 24th October, while Justin Bieber had reached 962,726,797 views, according to reports from Famecount.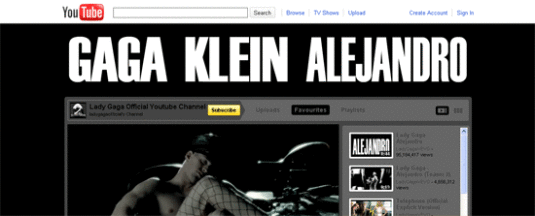 To announce this victory, Lady Gaga sent out a tweet saying, "We reached 1 billion views on YouTube little monsters! If we stick together we can do anything. I dub u kings and queens of YouTube! Unite!"
Though the race was quite closely run, sources had predicted that Lady Gaga was likely to reach the landmark first around the 20th of October, while Justin would get there around the 1st of November.
In spite of this so called victory by Lady Gaga, fans of Justin Bieber still consider him to be the "King" of YouTube as his song, 'Baby' is the most viewed video of all time on YouTube, with over 366 million views.
Lady Gaga had set up her YouTube account in May 2009, which means that to reach the 1 billion mark on the 24th of October 2010, over 21 people watched one of her videos on YouTube every second.
She is also the most followed person on Twitter, with about 7 million followers, while Justin Bieber and Britney Spears both have just over 6 million followers. Lady Gaga was also the first living person to have 10 million fans on Facebook.