A recent report from Juniper Research has found that money transactions made by smartphone and tablet users will rise significantly within the next five years. They predict 195 billion mobile commerce transactions will be made by 2019, up from 72 billion already made in this year alone.
It's understood that the highest growth rates are expected to be seen within the NFC (Near Field Technology) sector, which will mainly be impacted by the introduction of Apple Pay – This, Apple's first step into the contactless payment sector, will allow users to pay for their products using their smartphones and smartwatches.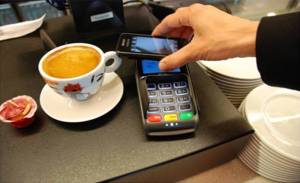 While the reported figure does seem rather high, analysts at Juniper have clarified that their predictions of mobile commerce statistics regard anything related to the use of financial applications on mobile devices. This includes applications such as PayPal, eBay, and a number of other mobile banking apps.
Digital Goods to Drive Growth
Furthermore, the highest net increase in transaction volumes is likely to occur in the digital goods sector, which will be driven by a rise in micro-payments for in-app purchases (primarily in social gaming).
Dr Windsor Holden, an expert at market sizing and forecasting, said, "Storefronts that have deployed carrier billing solutions have already seen positive results across a range of indicators – higher conversion rates, higher average transaction values, and higher transaction volumes.
"For the first time, they can monetize consumers who would otherwise have been excluded, either because they lacked a credit card or because they were unwilling to enter card details online."
The research also outlined the potential for social networks within the mobile commerce sector to accelerate the adoption of mobile online payments. Dr Windsor Holden suggested, "Brands and retailers should certainly seek to integrate their offerings with players such as Facebook and Foursquare. Integration offers reach, allied to the potential to target specific user demographics."
The predictions made by Dr Holden certainly raise a number of questions regarding the future of in-shop purchases and banking. Will the rising popularity of NFC and mobile commerce eventually replace the need for physical shops or banks? Or will users stay clear of mobile commerce due to security reasons? Please share your thoughts in the comment box below.