Facebook now has over 800 million users, which is more than the entire online population of Europe and North America. Just like everyone else, Facebook is looking for new ways to make more money. Advertising is the most obvious way for a free service to earn revenues, and they're creating new ad formats to drive up revenues in the near future.
The popular social network is now in the process of releasing a new advertising format, which will help them to attract more clients, and in effect earn more money.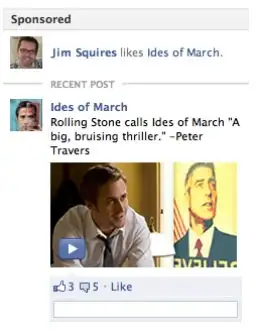 Building on the fact that Facebook is a social network, ads in the new format will expand when a user's friend has 'Liked' it. When this ad appears in front of a user whose friend has liked it, the ad will expand to allow the user to comment on it and also see other related comments on the ad.
Unlike regular sponsored stories, the expandable ads allow users to comment and interact with an ad unit just as they would any other post that a friend 'Likes' or shares. This makes the ad seem much less like an ad, and much more like any other piece of content – image or video – that gets shared on Facebook.
The theory behind this new ad format is the fact that just like movies, restaurants and books, an ad is more likely to be appreciated by a person whose friend has already approved of it.
At present, expandable ads are not available to all advertisers. This ad unit is due to be announced at Advertising Week in New York.