Every marketer knows that their digital efforts are not simply driving online conversions, but that they are a key driver of a considerable proportion of offline transactions. This is even more evident for your PPC efforts, as your ads and landing pages are always likely to include your phone number and the locations of your physical stores, which leads to a number of purchases that cannot be tracked and attributed to the appropriate source. Google, however, introduced a potential solution to this when it began offering both call tracking and call extensions!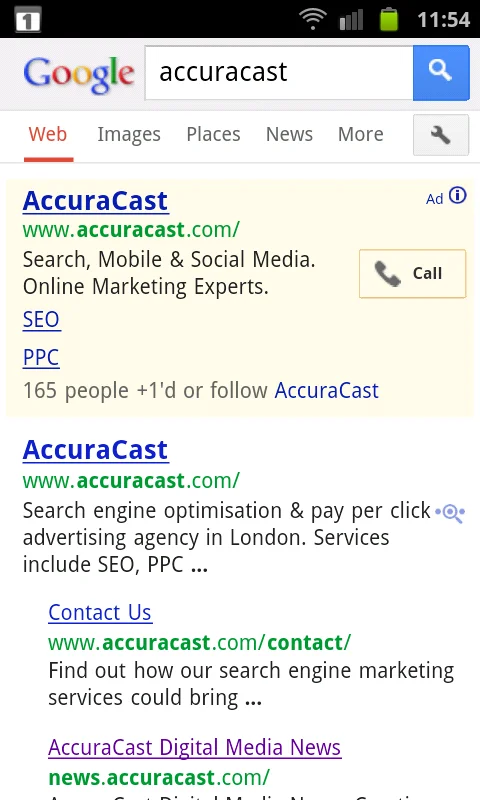 Call extensions allow you to include your telephone number in your ads and this works excellently on the mobile platform, as click to call occurs and you are charged per call in the same way that you are normally charged for clicks. This can also involve the use of a forwarding number, for a small fee, which connects users to the direct telephone number and, more importantly, enable companies to track telephone calls that have resulted from their efforts in Google Adwords.
The combination of these factors provides you with excellent insight into how many offline conversions your PPC efforts cause, as 'Call Reporting' provides you with information regarding the call itself and the subsequent cost of this.
However one problem is that the aforementioned forwarding numbers are 0800 or 0845, which may be free from landlines but can be costly to mobile users. Similarly, if a mobile user sees a dialling code that they are unsure of the cost to call, then the likelihood of them making the call is lowered significantly.
Considering how effective click to call can be on mobile, this a serious threat to businesses and this was addressed at Google Engage's recent Agency Day, which some of us were fortunate enough to attend.
One attendee at the event stated that the actual and perceived costs of calling these types of number from mobile were preventing conversions, however Google's Brian Brady stated that a recent development by the company presents a solution to this.
Google has begun, and will continue to roll out on a larger scale, using phone icons as opposed to phone numbers in their mobile ads and many agencies have already announced an increase in conversions from their click to call efforts.