Facebook's frantic quest to monetize everything it possibly can before the IPO is leading to some interesting and some downright surprising product announcements. The latest is a 'Pay To Promote Post' scheme that they introduced last week.
The new scheme is being tried out currently in New Zealand.
New Zealand-based news magazine, Stuff, first reported this new service when it was discovered by one of the users in Whangarei.
The user first thought that this was just another Facebook-based con doing the rounds. However, a spokesperson of Facebook later confirmed that this was a genuine service that was in the trial stages.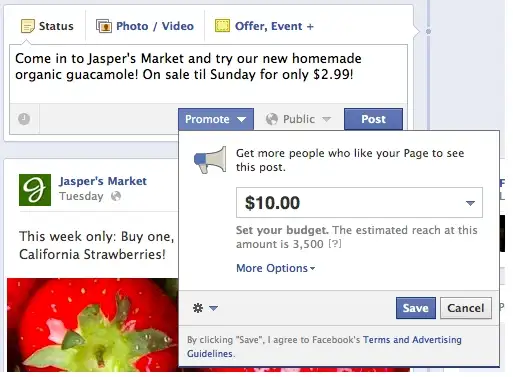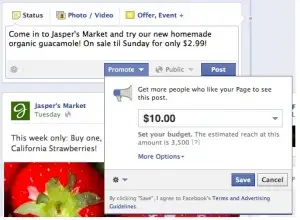 "We're constantly testing new features across the site. This particular test is simply to gauge people's interest in this method of sharing with their friends." the spokesperson for Facebook further said that a number of new ways of highlighting certain posts were being tried out and this was one of them.
The highest charge for highlighting a post has been pegged at £1.25 ($2) while others cost 25p or 50p. Payments can be made through credit card or PayPal.
The spokesperson also clarified that ways to highlight certain posts for free were also being tested. He however did not clarify how long the tests would go on, and whether they were likely to be tried out in other regions.
Facebook is due to float an IPO shortly and has been trying various ways to increase their revenue generating capacity.
Additionally, the social network has also seen a slow-down in growth in recent months, and this could be one of the ways they hope to be able to make up for the slow-down.
Facebook claims that this new facility could be beneficial to users when they want to publicise a particular post.
Many argue that small businesses or certain charitable organisations might use the service but they find it difficult to see how it would be helpful to the average user of the social network.
Competing with eBay
What these critics don't realise is that individual users do sell and buy goods in an open market – after all, that is what built eBay into the e-commerce powerhouse it is today.
Facebook could use the same idea as eBay, except here individual users could buy and sell goods from a trusted network rather than absolute strangers, potentially making it a very strong source of competition for the online auction site in the future.
Only time will tell how popular this new feature will become and whether Facebook has the ability to turn their social network into a trusted commerce network, which will in turn dictate how much money Facebook will actually be able to generate through it.