A study conducted recently by Juniper Research has found that the sales of tablet devices is set to go up by leaps and bounds.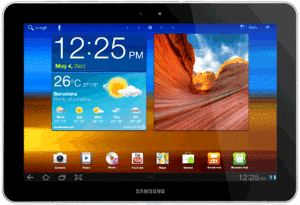 The study takes into consideration various devices such as tablets, e-readers, and other portable connected devices. The study concentrated on user demographics, features of the devices being used and shipment details. Retailing strategies being used by the manufacturers and marketers as well as pricing tactics were also studied.
Mobiles, smartphones and tablets are expected to be the fastest growing devices in the near future. This assessment has been further strengthened by the recent announcement from Microsoft stating that their Windows 8 OS will be orientated towards mobiles and tablets. Microsoft have also said that their Office suite will add to the attraction of tablets within the enterprise space.
Analysts at Juniper estimate that the number of tablet devices being shipped out will touch 253 million by 2016. This is a huge jump compared to the number of such devices expected to ship this year, which is just around 55.2 million.
Juniper's numbers match other forecasts by Gartner and DisplaySearch quite closely. Numbers for this year were forecast to be around 50 million, but have now been revised up a bit, which further reinforces these steep growth expectations.
It is also believed that by 2016, more than half the number of tablet devices will have Wi-Fi as well as cellular connections. At present, most of these devices only include Wi-Fi connectivity.
Currently, customers are required to have separate connections for their mobile phones and for the tablet. This situation is expected to change in due course and could also influence the growth in usage of tablets.