At the turn of each new year, one of the key predictions for the coming year is that it will finally be the year that mobile ads take off. Unsurprisingly it is once again predicted to be one of this years huge trends, but 2013 could be the last year that we write these predictions off. Below are some reasons why it may finally be time to create a killer mobile ad strategy!
One of the principle reasons is a steep increase in the number of tablets and smartphones activated over the Christmas period. This led to a record breaking number of app downloads between the 25th and 31st of Decemeber, as a total of 1.7 billion apps were downloaded in this period. This provides digital marketers with a greater mobile audience and also a greater platform to communicate their messages. The rising number of apps makes it easier to more effectively reach your target audience, if you select your apps carefully.
Whilst recently using a guitar tuner app that I had downloaded, I was confronted by an ad for online shopping with Asda. The last thing on my mind at this time was buying my weekly shop and I obviously ignored the ad. However if I had been greeted by an ad for concert tickets, then there might have been a different outcome.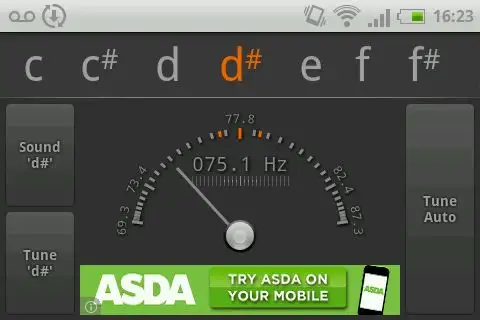 Another reason that you should be analysing your current mobile strategy is that the number of searches and purchases made via mobile is steadily rising. Therefore you should be implementing a mobile ad strategy to ensure that you are not missing the opportunity to drive mobile conversions. With this in mind it may be worthwhile developing a series of mobile offers and coupons, depending on your products and services.
Finally, once again depending on your products, services and goals, it may be time to consider combining your offline and mobile efforts. The reason for this is that there has been a huge increase in the amount of multi screening and in particular, TV viewing and mobile or tablet usage. Personally I think there is room to combine TV, mobile and social networks in what would be highly innovative ads. For example, a TV ad for new DVD release could state the the first 1000 people to tweet with a specific hashtag will receive a code for a signed copy, when they make a purchase.
These are simply my opinions, please share yours with me.