Smartphone users can discover your applications when using other apps, browsing the mobile Web or performing relevant searches on the Android Play Store or Apple App Store. We can grow your mobile app user base, by connecting you with the people most likely to download and regularly use your app .
Why we're first for mobile app marketing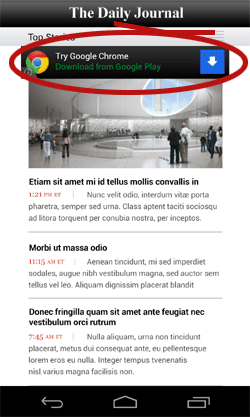 Experience – we recognised the potential of mobile marketing before it was a "thing", and we have pioneered its use for innovative and forward-thinking organisations.
Expertise – we know how to create effective campaigns that work on mobile, tablet, and wearable devices, and put your app in front of the target audience.
Innovative – we use the latest tools and thinking to ensure our clients achieve outstanding results.
Cost-control – we help you target your audience effectively on all platforms and keep costs under control at all times.
Proven track record – one of the strengths of mobile app promotion is the ability to track result accurately – and we can demonstrate our ability with proven success stories backed by solid facts and figures.
Our Mobile App Marketing services include
App store optimisation
User acquisition – UA – marketing
App engagement + retention marketing
App CRO – conversion rate optimisation
ASO – App Store Optimisation
Getting onto the Top Paid / Top Free app lists is the holy grail – our ASO services can help you get there. Whether you need help seeding the initial popularity of the app during soft-launch through a variety of mobile advertising formats, or scaling rapidly across the globe through optimisation for the marketplace, our experts can help.
We work with in-house teams, providing consulting and training services, or as an extension of the team during "crunch" times. We also handle end-to-end campaign setup and management for businesses that don't have the expertise in-house.
Call us on 0800 019 6813 or email us
Find out more about how we could drive more downloads of your mobile app and increase its usage.
As soon as we began the campaign on our new sites enquiries have been flooding in.
Alex Chapman, Paragon Microfibre
Get in touch
Want to find out how we could help you get more from your digital marketing campaigns?
Great! Let's talk. Start by telling us a bit about yourself…
Top Publications and Insights