Mobile Internet usage has grown by leaps and bounds, as predicted by several analysts. What they probably did not foresee, was the ramifications of this growth.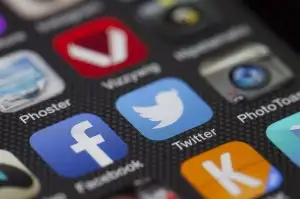 The demands on the mobile Internet have now become so great, that there is a strong possibility of the networks collapsing if something is not done soon to relieve the pressure on them.
Signs of trouble on the operator side were first discussed at the Mobile Search Conference in 2007. Back then, Dr Valentina Rivoira from Telecom Italia had said that operators have limited bandwidth and don't necessarily want consumers to download large files and use the mobile Internet like they do the desktop. In 2007, this meant that tariffs would remain high till providers could improve their own bandwidth.
Now, a report released by The Cloud and Exane BNP Paribas claims that mobile Internet traffic is close to the point of breaking down.
According to the report, the mobile Internet has been growing at the rate of ten times each year for a while now, and if this continues, the entire system could collapse by the end of the year, or at least will struggle to survive.
The report says that smartphones have changed the way people use their mobiles. Handsets are now used for several purposes, from streaming music to down loading files, photos and video clips and even to watch TV.
It has also been suggested that by 2015 the demand on the mobile networks in Britain will be almost 100 times more per user than it is now.
According to this report the solution to this pending crisis lies in shifting from the mobile 3G networks to roaming Wi-Fi – a rather convenient solution for The Cloud, which is a Wi-Fi provider.
Steve Nicholson CEO, of The Cloud explains that ultimately consumers are interested in how fast they can access the net, for various functions. They would be willing to shift to any device that allows them this access.
This could mean a major shift in plans for mobile service providers, and potential losses in revenues as well, which might be incentive enough to resist any such change.