Streaming TV shows to mobile devices is growing in popularity and seems to be likely to emerge as the dominant mode of consumption of video content on the medium. While this might spell the gradual end of broadcast mobile TV, overall Mobile TV revenues are set to reach $8.9 billion by 2016.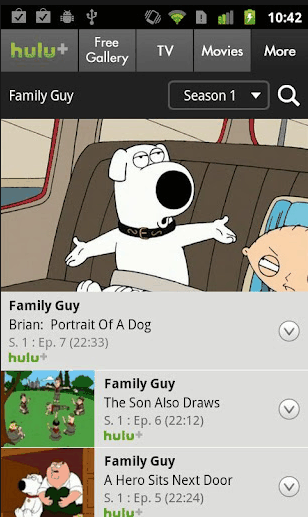 As technology continues to advance, people increasingly want better facilities. The same applies to watching TV programmes. Consumers are no longer content to watch shows as and when they are broadcast. They want to watch video when it is convenient for them, and that includes watching when they are on the go.
This change in attitude amongst the people is what is giving a boost to new services such as mobile TV and Video On Demand.
Services such as Hulu and Netflix that allow users to stream shows, are growing in popularity. The easy availability of WiFi services is leading more and more people watching shows of their choice on mobiles or tablet devices, when they are on the move, or waiting for an appointment.
A report recently published by Juniper finds that while mobile TV was watched by very few people in 2011, that number is set to grow in the years to come. Mobile TV revenues are set to reach $8.9 billion by 2016.
While tablets accounted for only 2% of mobile TV revenues in 2011, that figure is likely to jump to 10% by 2016. This growth will be largely because of continued integration of mobile TV services with pay-TV packages.
Digital Video Recording services such as TiVo and Sky + are already allowing users to timeshift their favourite programmes and this trend which is most popular in the USA is likely to increase in the coming years.