The Microsoft – Yahoo! Search deal has finally reached the stage of implementation.
Yahoo! started transitioning some of the back-end functions of Yahoo! Search to Microsoft last week and the transition is now complete. As a result of this, all English Web, image and video searches conducted on Yahoo! in the U.S.A. and Canada will now be powered by Microsoft Bing.
The search transition will take place in other countries in due course.
In the U.S. and Canada, searches conducted on Yahoo! now have a "Powered by Bing" indicator at the bottom of the search results page.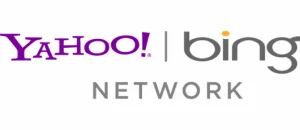 "Powered by Bing" 
However, Yahoo! features such as Search Assist and site filters will continue to be available. Yahoo! will also continue to support SearchMonkey, Site Explorer – the counter part of which has long been disabled by Microsoft since the days of Live Search – and the Yahoo! Developer Network.
Yahoo! is still working towards finalising the revenue model for Yahoo! Search BOSS and they will continue to offer new tools in future.
The transition between Yahoo! And Microsoft has gone very smoothly and it is hoped that the joint service could compete significantly with Google.