Arinite Organic and Paid Search Marketing
Arinite Organic and Paid Search Marketing
Arinite are a start-up health & safety consultancy based in London. We helped them improve their organic rankings on Google through SEO consultation and link building as well as their online presence through paid search advertising.
After being disappointed by a series of unsuccessful SEO attempts by other agencies, Arinite came to us. The site had been stuck on the sixth page of Google's search results for their main keyword, and their organic traffic was negligible.
Marketing Channels
PR & content marketing
Google search
Strategy
We ensured some quick early wins by optimising their local search presence and establishing the brand as the leader in the London area. For their broader SEO project, our main objective was to rank highly for specific phrases. Once the on-site content was properly optimised, the focus was on building the brand, and earning high quality links, as well as disavowing poor quality links that had been built by previous agencies. We needed to ensure the backlink profile was clean ahead of Google's Penguin update.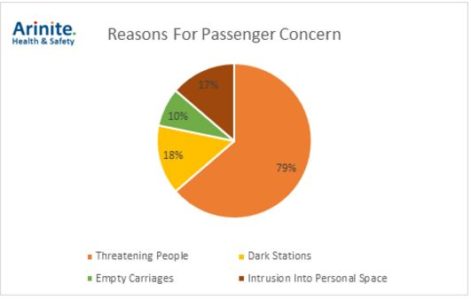 Our link building strategy combined traditional PR and content marketing. Successful link bait creation and outreach resulted in the brand being featured on the TV and in several major national newspapers, covering topics such as London Night Tube safety incidents, stress in the UK workplace and how health and safety regulations compare across Europe.
Arinite historically got leads from small businesses that couldn't really use their services, so the paid search strategy focused on generating more qualified leads from larger organisations and within specific industries. We built five unique landing pages for specific industries and then implemented a strategy to send relevant clicks to this pages.
Results
Organic rankings for their main keyword increased from the third page to #2.
Cost per conversion reduced by more than 600% on Google Search.