Rapper Snoop Dogg has tied up with the entertainment company Myxer to promote and release his latest album, titled 'More Malice', on mobile.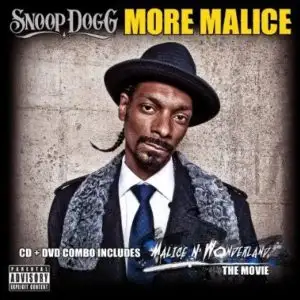 Myxer, which was started in 2005, now boasts a user base of 30 million unique visitors who download entertainment content from it regularly.
A 'More Malice' content channel has been created on Myxer to promote the album. It will provide behind the scenes content on mobile videos to promote the album.
More Malice is the sequel to Snoop's previous album, 'Malice in Wonderland'. The record is accompanied by a mini-movie based on the previous album and it features Snoop Dogg playing the central role of Malice.
While the presence on Myxer is central to the album's release, it will not be limited to the site. Ring tones and wallpapers of the album will be available to interested users. Embeddable widgets will also be placed on various music sites and on Snoop Dogg's social network profiles.
CEO of Myxer, Myk Willis says, "It is becoming clearer by the day, that artists' fans want to use their mobile phone as the connection vehicle to their favorite artists. We recently launched MobileStage as a free, customisable mobile web site for artists, and the response has been great."
Artists seem to increasingly recognise the value of connecting with their fans directly. Radiohead launched a very successful album solely online back in 2007. In the past couple of years most artists have built Facebook Pages and Twitter profiles, which they or their PR teams use to interact with fans, keeping their loyal customers engaged.
"These days its all about the artist interacting with the fans directly", said Snoop Dogg. "I know what my fans want and now with Myxer I can give them what they want and need by delivering the best content straight into their hands, giving them exclusive content, and what they can expect to see on my upcoming More Malice album."