While we are sure everyone's thoughts are currently firmly on Christmas presents and mince pies, here at AccuraCast we just can't turn off when it comes to all things digital. 2016 has certainly seen some big digital stories enter the mainstream – with the Facebook fake news scandal and its impact on the presidential election, plus the extraordinary Pokemon Go trend that brought augmented reality to the masses.
With digital set to receive 77 cents of every incremental ad dollar spent next year – a growth in its share of total ad spent from 31% to 33% on 2016 – digital looks to be soon giving television (41%) a proper run for its money.
Here is our rundown of what to expect from digital marketing in 2017… and beyond.
---
3 SEO Trends for 2017
Entering the Era of Mobile-First Indexing
Google has been pushing for a mobile-first world for a while now. It all began in 2015 when mobile overtook desktop search clicks, when the not-so-"mobilegeddon" Google mobile-friendly algorithm update hit, and when Google first introduced accelerated mobile pages (AMP) – which, for those that don't know is an open source HTML framework for businesses to make their mobile pages faster and more user friendly.
Mobile-first indexing seems to be the inevitable consequence of Google's forcing a change of mindset from desktop to mobile, and whilst currently still in the testing phase, it is sure to be rolled out sometime in 2017. This whole push is due to the rapid rise of users on mobile devices, such as phones and tablets. The rise is especially significant in places such as Asia where internet on-the-go is significantly cheaper and more accessible.
This means that by now you should have, or be putting in the motions, to develop a fully responsive website. For those that will be sticking by a very bad mobile version for the foreseeable future, then (absurdly) it could be better for you to have a desktop-only site!
Whilst desktops are still the primary method for people to make purchases (desktop took around 67% of e-commerce orders in October 2016), mobile devices will continue to gain rapid purchase share next year.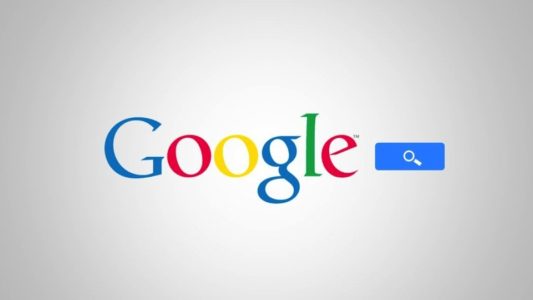 Local Links Beat Domain Authority
As Google's personalised search results get more sophisticated, local SEO and link building will get more important for businesses that rely on their locality. Links that come from a website that is relevant to your local area and has servers based locally will be worth more than a site with higher DA. Building local citations now will likely have next to no value without the link.
To take advantage of this, view where your competitors are linking from for new ideas. Network locally with businesses with an online presence, and try to get links from any sponsors or connections your business has already (never engage in reciprocal link exchanges though).
Voice Search Is a New Opportunity for Rich Snippets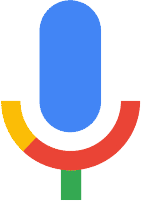 Voice search is set to play a much bigger role in 2017. In 2016, over 50% of teens in the US and 41% of adults used the tool at least once a day. It has been found that voice searches have a higher likelihood of rich snippets/cards appearing, since Google obviously wants to return just one perfect result for the searcher – 43% vs 40%.
Rich answers can be a great way of generating traffic if you aren't ranking #1 – in fact, it puts you at position zero. You can increase your likelihood of reaching this spot by researching for the long tail and writing content that answers those more verbose questions. If you expand and add structured data to the page, your snippets will be even more likely to be used as a rich snippet.
---
3 Social Media Trends to Capitalise On in 2017
From Social Sharing to Social Selling
Social media is entering a new period of maturation and can certinaly no longer be considered a fad by the sceptics. The core social aspects of the platforms are now being leveraged towards monetisation, and advertisers have quickly realised the potential and the rate of growth in spend on platforms is astronomical. Its been forecasted that social media spend will rise above print news by 2019 – taking over £50bn in advertising spend! Research from Crowdtap revealed 64% of 3,000 people surveyed use social to find inspiration for shopping (up 51% vs. prior year)
Right now social selling is one of the cheapest and most effective way to reach new customers online. The targeting, particularly on Facebook, is extraordinary and means practically any seller can find a target market.
The setup is all quite intuitive: picking your target customers is the most involved stage, but can be as simple as setting your typical customer's age, sex, where they are located, and what interests they have. Start with a small audience at first (relative to your business size) and then grow or adjust depending on results – all social platforms provide estimated audience sizes based on your targeting criteria.
Whilst social brings incredible reach at relatively low cost, the downside to selling via the platforms is that users often tend to be immune to advertising, particularly on Twitter. If you're going to use the "Shop Now" button as your call to action, make sure you have engaging images, video and ad copy to catch the eye and add value to your offer.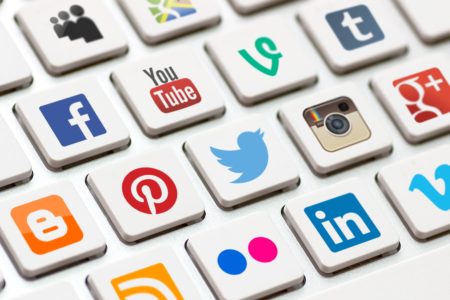 Wave Goodbye to Organic Social Traffic
Paid advertising is become more essential for brands on social media as less visibility (and virality) is being afforded to organic posts. A 2014 report from Ogilvy found that a Facebook page with around 20,000 fans could expect fewer than 1,200 people to see its organic posts, and a page with 2 million fans would, on average, reach only 40,000 fans. Organic reach since then we can expect to have dropped even further.
If brands want to be seen on the bustling world social media, you need to start thinking about paying to boost your posts to the right audience, and also get more engaging with the type of content you push out. Practical or emotional content still attracts the most engagement, but more viral potential comes from content this catchy hook, whether in the image, title or soundbite.
Attention spans online become shorter with each passing year so make sure you stand out – a study showed that 59% of people will share something simply from reading the headline.
Finding the Right Platform
There will be continuing refinement in marketing channels and how each brand chooses the platform for them. As companies become accustomed to using social media for business, they will find out which type of content works for their commerce and audience, and in turn which platform promotes it best. Whilst it may be important to test which platform suits your brand offer, don't spread your budget to thinly in 2017 – find out which channel is the most efficient for your business and concentrate on expanding that market.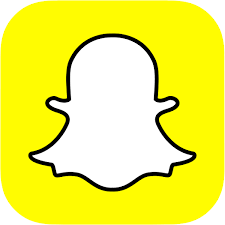 Snapchat is one platform that has seen exponential growth in 2016 and is expected to carry that through into 2017. It has forced sites like Instagram create similar features to Snapchat Stories, which has proven to be exceptionally popular, fueling around 10 billion views each day!
This popularity for 'in the moment' content extends past just pictures. Live video and 360 images are also becoming increasingly visible and successful for social networks, challenging TV's monopoly over live content.
---
3 Online Advertising Trends Expected in 2017
Augmented Reality Becomes a Reality
Pokemon Go's wild success in 2016 has seen as a forerunner of what is potentially to come in the world of Augmented Reality (AR). At its height, the mobile app game was earning $10m a day, and has ended up with a record 500 million downloads. While it may now be losing out to other mobile games like Super MarioRun, its success has given developers, marketers and consumers alike a glimpse into what is possible with this medium.
AR, now familiar with the public, opens up incredible possibilities for content marketers and advertisers. It also showed that there was plenty potential for earnings in AR, becoming the fastest game to ever hit $500 million in revenue. These AR experiences and early tests will likely arrive to us in 2017 and depending on their success could open a wide variety of options to advertise, e.g. turning a physical magazine into a new display real estate, or personalised banner advertising in the real world.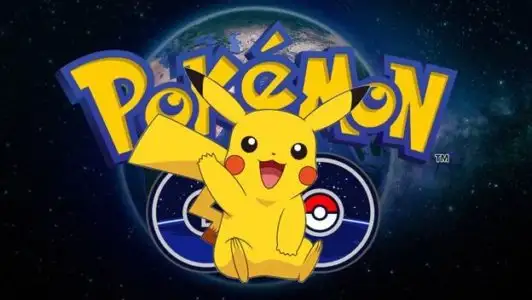 Getting Help Crunching the Numbers
Online advertising is run by big data and analysis, and as numbers and metrics become increasingly important in discovering, who, what and where to sell, the ability to interpret the data is paramount. Understanding information at the scale we're at is not something human brains can fully 'compute'. Automated analysis and action is likely to become more common, especially in areas not needing as much creative content, like shopping.
Data visualization is also thought to be incredibly important to give marketers chunks of data, small enough to swallow, and make informed decisions. Tools are forever being unveiled to help in that regard and it is expected more will appear in 2017.
Personalising the Customer Journey
Advertising in general is moving more and more towards personalised experiences. As the online world becomes more crowded it will be more important to improve your chances of getting in front of the right people. Targeting specific niches and focusing ads to the right people is becoming the only way, potentially in the future at a personal level. Combining campaigns of PPC with things like video ads is a good way to cover all bases when trying to find a highly niche audience.
Personalization shouldn't be about creeping people out by demonstrating how clever your remarketing setup is… it's more about delivering timely and relevant messaging, segmented by visitor traffic or customer personas, and that resonates across all your marketing channels.
With all the data available online, brands should have a strong idea of their customer journeys and the various touchpoints that make up that brand story. They need to be striving to be there in the moments that matter if they want to have an impact – particularly on mobile where consumers can be reached any time throughout the day (what Google calls consumer "micro-moments").
2016 was the year that expanded ads were released by Google, and along with the image carousel extensions, these have been sizable changes. Adding elements with real time data is likely to become more common too, like live dates, times, prices and inventory availability.