Britons spent an average of £929m on Valentine's Day gifts for their loved ones over the past couple of years. This is great news for businesses, as restaurants and hotels will definitely notice a large surge in bookings, and for florists and chocolatiers, it might just be the busiest time of year. Here's how you can ensure that your business benefit from the splurge: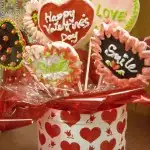 If your business doesn't sell heart-shaped candy, romantic meals for two or diamond necklaces, do not despair. With enough creativity it is still possible to get in on the spending action. You just need a marketing plan that takes advantage of opportunities in a way that supports your specific business.
1. Remarket
It's not always necessary to come up with new products or services every holiday. Remarketing products or deals that have sold well in the past can be just as beneficial.
Add past best-seller products and services to current remarketing campaigns
Target consumers who have previously visited your site or shown an interest in your company
Keep an eye out for current trends and use hot products in your remarketing campaigns
You should also think about placing trending items/services/deals on the front page of your website so it's easy for consumers to see them.
2. Ensure your site is mobile-friendly
It's important to check out how your website looks on mobile devices. More people are using mobile to browse than ever before, so it's absolutely vital that you double check whether your website can be displayed properly across all devices.
Our research shows that 43.6% of valentines related searches are carried out on a mobile device. Here are some factors to consider when evaluating your site's performance on mobile:
Ensure call to actions buttons are large and clear, so they are easy for users to touch
Avoid horizontal scrollbars as content on the right is unlikely to be seen
Use low-res images on load and asynchronously load high-res images afterwards
3. Head to social media
Leading up to Valentine's Day, it's important that your company emphasizes its presence on social media. If you have any promotional deals, ensure they are promoted socially. 80% of people start online when looking for Valentine's gift ideas and plans.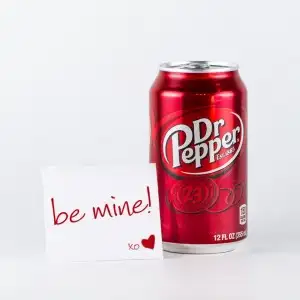 Remember to be creative when running social media campaigns. An example of a company that went the extra mile in terms of creativity on social media, is Dr Pepper – they designed a Facebook app called 'The Spin Doctor', aimed at teens.
When users liked the app, it chose six of their friends at random and spun "the bottle" to land on one of those friends. It then generated a cheeky Valentine's message which was posted on the friend's wall.
Even if an app or game is not appropriate for your business, it's important to be creative, whilst keeping your target audience in mind.
4. Run promotional deals
If your competitors are offering promotional deals for Valentine's Day, you need to ensure your business is keeping up. Here are some tips to help you create an effective promotion deal:
Research your competitors, find out their deals and always try to match or better them
Be creative and engaging with your deals and steer clear of common "2 for 1" promos
Review previous sales trends and analyse what has worked well and what hasn't
Try to add in money-back guarantees and free shipping offers – research has shown these deals get an especially positive response from consumers
And, of course, don't forget to stick with the Valentine's theme!
Do your best to try and stand out from your competitors, but also keep an eye out to see what type of campaigns and promotions they are running. Valentine's day should be a advantageous event for both businesses and consumers.