WhatsApp has released a new way for businesses to integrate their communications
This will be through either the WhatsApp Business Platform for medium to large businesses, communicating at scale or the Business App, for smaller businesses managing personal conversations with customers.
This new integration proposes to:
Communicate where customers are already. You'll be able to message your audiences on a platform they're already equipped with, without a complicated setup. You can also integrate your existing tech stack to manage your conversations.
Improve business value and experiences by accelerating the process of communication, providing targeted and timely interactions, and offering personal conversations.
Retain customers by engaging with them through a "rich messaging" experience, and keep them satisfied throughout their entire user journey, all whilst ensuring secure data and SOC-2 compliance.
WhatsApp's launch announcement said this will be easy to set up through the launch of Cloud API. Meta CEO, Mark Zuckerberg also emphasised that businesses of any size will be able to benefit from this experience.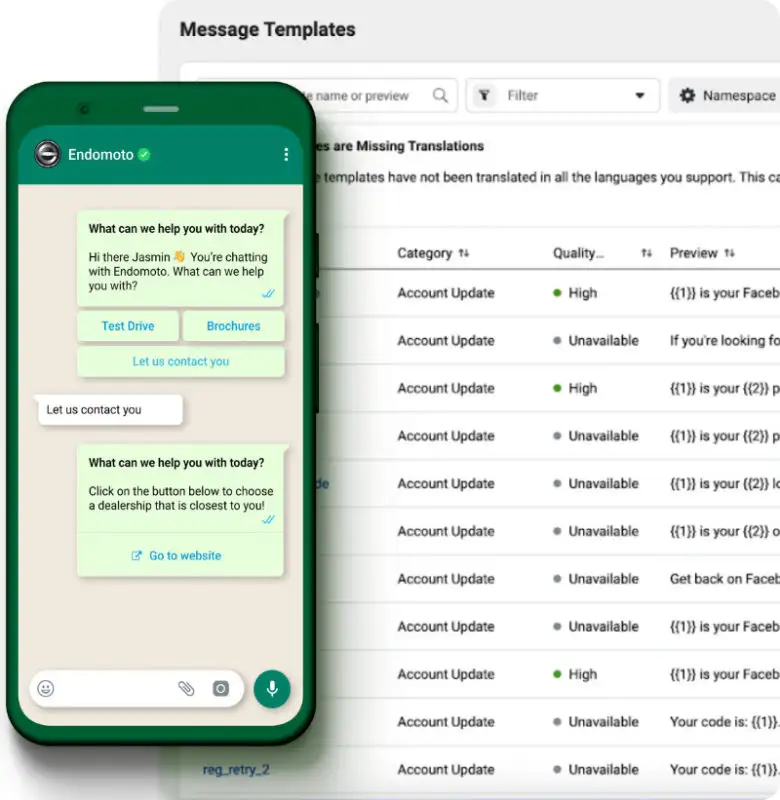 Two-way communication via API
The WhatsApp API is built to scale, offering businesses the option to quickly respond to customer queries as well as reach out to customers with messages initiated by your business, to help them progress along their buying journey.
Communicating via the API includes additional features such as:
Sending files, images and locations automatically
Facilitating responses with interactive features such as List Messages or Reply Buttons
Automating response flow with structured responses and clear call-to-actions with the above feature
Measuring message engagement on a per-contact level with Read Receipts
Showcasing products and services with Multi-Product and Single Product Messages
Talk to us about integrating WhatsApp with your business