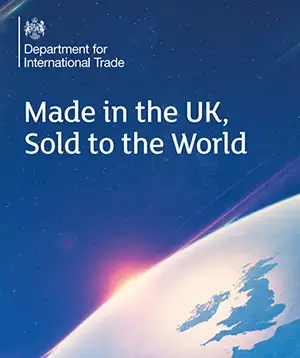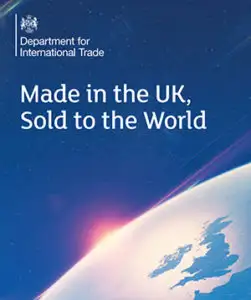 As part of International Trade Week, and in the wake of Britain's departure from the European Union, the UK government recently announced a new strategy that aims to take export revenue to £1 trillion annually. The strategy, called 'Made in the UK, Sold to the World', consists of a twelve-point plan of ways in which the Government aims to help businesses to export. While leaving the EU has given many organisations cause to review potential locations for growth, many are uncertain about the choices, which is why we decided to put together a list of the best countries to export to in 2022. We've shortlisted five destinations with high growth potential.
Choosing the Right Market
It is of the utmost importance that businesses understand the key qualitative and quantitative factors in picking the right target market(s) for expansion. Choosing the wrong market may risk revenue, profit, and reputation. And when it comes to marketing internationally, multiple considerations mean that no two organisations' strategies can be identical.
Ireland

| | |
| --- | --- |
| GDP per capita (2022) | 83,800 USD |
| Internet access | 92% |
| GDP growth forecast | 5.1% |
| Ease of Doing Business rank | 24th |
Ireland has strong economic potential, making it a perfect place for UK businesses to export to. The Irish government has devoted significant resources to the country's infrastructure over the last 20 years; 92% of the population has internet access. It benefits from a high-quality inter-urban motorway network, allowing for efficient travel and movement of freight. A further €6 billion is earmarked for national routes.
Ireland has a high level of innovation; in the 2020 assessment, Ireland ranked 15th in the Global Innovation Index. Despite the impact of the Covid 19 pandemic, the economy is healthy and continues to grow; GDP growth is at 3.4% currently and is forecast to rise by 2.6% from 2020 – 2023 (World Bank). Ireland is a high potential and low-risk destination, particularly for those companies new to export.
Market potential
Ireland holds great market potential for British businesses; it's close to home and shares a common language. Despite being part of the union that the UK has chosen to exit, Ireland is still a very attractive export destination. The country has access to the European Union (EU) and European Economic Area (EEA). Setting up a subsidiary business in Ireland gets you access to EU markets, allowing you to benefit from reduced tariffs and freedom of movement.
The UK and Ireland share a similar governance system and maintain the Common Travel Area (CTA) and reciprocal rights. However, be aware that adaptation to the local law is required for UK businesses to sell goods and services into Ireland. The country has a favourably low level of corporation tax; 12.5% for small businesses and 15% for large businesses, compared to 19% and 30% respectively for UK firms.
Ireland ranks 24th in the Ease of Doing Business Index, meaning the regulatory environment is more conducive for the establishment, or current operations of a business. This refers to access to credit, acquiring permits, trading across borders, etc. Ireland also has a very stable democratic system, meaning that levels of political risk are traditionally low.
New Zealand

| | |
| --- | --- |
| GDP per capita (2022) | 41,800 USD |
| Internet access | 94% |
| GDP growth forecast | 3.9% |
| Ease of Doing Business rank | 1st |
Economic opportunities
New Zealand makes the grade as a great destination for UK business export. It is host to strong economic growth and potential. The country has invested heavily on top of its highly developed infrastructure; an estimated $129 billion New Zealand dollars is expected to be spent on capital projects between 2019 and 2029. The fintech sector is the fastest-growing component of its technology sector, with 5-year compound growth of 38%, while the import market itself is forecast to grow a healthy 30% by 2030 (Gov.uk).
The number of people online in the country reached 94% by January 2021, and over the past year, the country saw a 13% growth in online shopping, further highlighting the digital transition that has been experienced across the globe as a result of the pandemic. New Zealand's GDP has grown 76% since 2000, from $160 billion to $210 billion. Despite a pandemic-impacted GDP growth rate of 1% in 2020, this level of investment and access for UK business represents a substantial opportunity.
Similarities and compatibility
New Zealand shares significant similarities and compatibilities with the UK. Its laws and regulations are very like those of the UK, reducing a key barrier to market entry for exporters. The countries' governmental and parliamentary systems are comparable, as are business and legal practices. Like the UK, New Zealand operates a common law system, reducing potential difficulties of adapting to different laws. The Kiwi population is highly educated as a whole and there are 285,000 UK nationals currently residing there.
Exclusive benefits
New Zealand's market potential for UK businesses looking to export globally was amplified significantly through a long-negotiated agreement between the countries, established in October 2021. UK Business now have access to exclusive benefits; tariffs as high as 10% will be removed, not only eliminating a barrier but giving UK exporters the advantage over international competitors. New Zealand has access to Asian markets and presents UK businesses with great opportunities to expand into these.
Ranked as the No. 1 easiest place to do business in the world, this Commonwealth country is a politically stable environment, and an unquestionably attractive place to trade.  If successful, the UK's application to join the Comprehensive and Progressive Agreement for Trans-Pacific Partnership (CPTPP) could further strengthen ties with the New Zealand, and loosen restrictions on services and digital trade.
South Korea

| | |
| --- | --- |
| GDP per capita (2022) | 31,500 USD |
| Internet access | 97% |
| GDP growth forecast | 2.9% |
| Ease of Doing Business rank | 5th |
Economic status & growth potential
South Korea (officially the Republic of Korea) is a highly developed and growing economy that has large potential rewards for UK businesses bold enough to brave the cultural differences. The country has an established economy with large-scale growth ahead of it; GDP was valued at 1.6 trillion USD in 2020, and its current GDP growth rate is 3.6%. It also ranks 10th in the Global Innovation Index, highlighting its commitment to maintaining innovation and aiding GDP growth.
Socio-economic
The country has a largely wealthy, tech-savvy population, and a keen taste for British culture and respect for UK goods. This can increase consumers' confidence in purchasing goods from UK businesses and is great news for British exporters.
South Koreans have some of the best internet access in the world. With a population of around 52 million, internet penetration of 96.5% is remarkable. The country's internet capabilities are one of the key reasons it is leading sales in e-commerce globally. These benefits are very advantageous for UK businesses. The 'UK brand' is sought after and potentially perceived as a superior product, while a customer base with a high disposable income are more willing to try new products, especially from brands they trust. If the product quality meets the standard, paired with the fact loyalty is a key part of their culture, UK businesses have the potential to survive long term in the market.
Fintech
South Korea's fintech industry has been constrained due to government regulation and lack of domestic venture capital. In 2016 the South Korean Government established a FinTech Bridge agreement with the UK, giving UK businesses greater access to the market where their services are in demand.
South Korea is within close proximity to other countries that are part of the UK Free Trade Agreements, potentially allowing UK businesses to set up bases in these countries and grow their supply chain in the region. The UK is considered a primary trading country in South Korea. It is ranked 5th in Ease of Doing Business which indicates fewer barriers for exporters, such as less red tape and a more favourable regulatory environment. South Korean business culture values and rewards loyalty and longevity, strongly positioning those UK businesses prepared to commit and adapt their brand.
China


| | |
| --- | --- |
| GDP per capita (2022) | 10,500 USD |
| Internet access | 71% |
| GDP growth forecast | 5.1% |
| Ease of Doing Business rank | 31st |
Economic status & growth potential
China's economic value and growth potential are paramount; it's home to the second-largest economy globally. China's GDP growth fell from 5.9% in 2019 to 2.3% as of 2020, the overall value of their GDP is $14.72 Trillion. It recorded positive growth even during a period of a pandemic and economic collapse. Its imports are also forecast to grow 4% presenting more opportunities to UK businesses to export their goods and services (World Bank). Particularly with the UK leaving the EU, it's important that British businesses planning to export look at markets with growth potential further afield like China, as these are making technological advancements to maintain this growth.
Technological advancements
China is a global leader in digitalisation through Artificial Intelligence (AI), 5G wireless networks, and quantum computing. Around 500 smart cities are being built in China alone. These tech-powered cities can usher in integrated digital platforms where internet access gives individuals opportunities to achieve all their needs with a click of the button, facilitating the delivery of products and services for ambitious exporters.
China is a serious contender for UK exporters. With a population of 1.4 billion, it achieved just 71% internet penetration in 2020. However, this has grown an impressive 77% since 2017, and  means that nearly 1 billion people could be reached. If entry to the market is successful for a UK business, the potential for revenue is enormous.
USA

| | |
| --- | --- |
| GDP per capita (2022) | 60,100 USD |
| Internet access | 96% |
| GDP growth forecast | 5.2% |
| Ease of Doing Business rank | 6th |
Fundamental economic changes
The United States of America will always remain a top trading partner for UK businesses due to its economic value, potential, and history. The USA is taking a new approach designed to stimulate economic growth and enhance the overall productivity of the country; President Joe Biden's new infrastructure bill will pour $1.2 trillion into transportation, broadband, and utilities (The Guardian, 2021).
The UK pound is a stronger currency than the United States Dollar; currently, £1 = $1.33. Importantly, because the USA experienced negative GDP growth of -3.5% in 2020, foreign firms with a stronger currency will have more purchasing power. The new bill will help the economy, valued at $21 trillion, to bounce back from the negative growth status, resulting in more customer confidence and higher spending – ideal conditions for British businesses with an appetite for export.
Political situation
The UK has a long-term relationship with the USA; it is currently the UK's largest export market. As with Ireland and New Zealand, the UK's cultural and political parallels with the USA present a host of opportunities for UK business. English-speaking, the USA has access to Canada, Mexico, and the Caribbean. The country adopts a common law legal system, but beware that laws exist at a federal and state level. The tense political situation of earlier in 2021 has stabilised since the inauguration of Joe Biden and the aforementioned actions taken by this new government to boost the economy.
UK brand quality
UK product quality is well recognised and has strong demand in the USA; positive product perception can give a strong foothold when entering a market. There is an initial hype for established products being released on foreign markets on which UK businesses can capitalise.
The country is currently ranked 8th in the world for Ease of Doing Business and there's a pre-existing familiarity business-wise between the nations. This makes it considerably easier for UK businesses to set up abroad without having to experience the shortfalls you would be exposed to, had you decided to export to a nation without the same level of similarity.
In Summary
So there you have it; our lowdown on the export markets with the best potential for business expansion in 2022. Whether considering Ireland, China, South Korea, New Zealand, or the US, it is imperative that you carry out extensive research into how your particular sector, business model and product would be received. You also need to consider these important factors surrounding digital presence and marketing:
Digital presence
Competition in the ad space you are using
Search advertising and website optimisation for the most popular search engines, in the right languages
Culturally sensitive content and adapting ad copy if needed
Marketing
Brand positioning, who are your customers and where do they spend time online?
What is the total level of risk, and how can it be mitigated
Competitive analysis to determine market saturation
Tech
Internet speed: Is your site light-weight enough to work efficiently on a limited internet connection?
Data plans: Local data plans may limit people's willingness to watch mobile video.
Accept the local currency: People do not want to suffer foreign exchange transaction fees to purchase your products and services
We can help you achieve your growth ambitions
The team at AccuraCast are experts with in-depth knowledge & experience in cross-border digital marketing. We can facilitate your international growth with an approach which will give you the confidence that potential risks are minimised, while cross-border growth is accelerated.