comScore has released the search share figures for the month of January 2012 for the U.S. market. According to their analysis, Bing has now taken a lead over Yahoo! in the search share.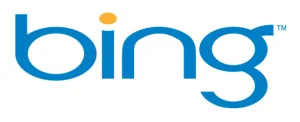 While Google continues to hold the number one spot in this market, with a share of 66.2%, Bing now holds the second position with a 15.2% market share, and is followed by Yahoo! with a 14.1% market share.
Google and Bing have shown a marginal growth over the previous month by 0.3 and 0.1% respectively. Yahoo! has seen a fall of 0.4% in market share. These figures are valid for the Explicit Core Search.
Numbers for Total Core Search are slightly different. In this category, Google continues to hold the first slot with a 66.2% market share, but Yahoo! is second with a 16.0% market share and is followed by Bing with a 13.8% market share.
In both categories, Ask Network and AOL Inc. hold the fourth and fifth places respectively.