Google has launched a car insurance quote comparison service in the UK only. The service shows up as a sponsored listing, marked separately from the AdWords ads, placed right at the top of the organic search results.

A step-by-step walkthrough of the comparison service can be seen in the screenshots below.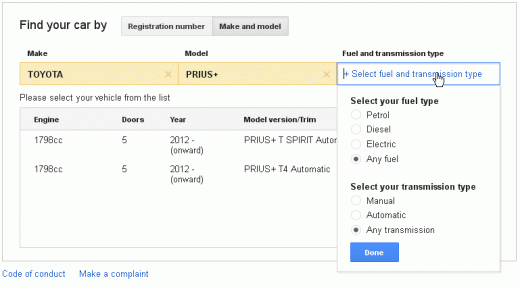 You start by identifying your car either via the registration number or make and model.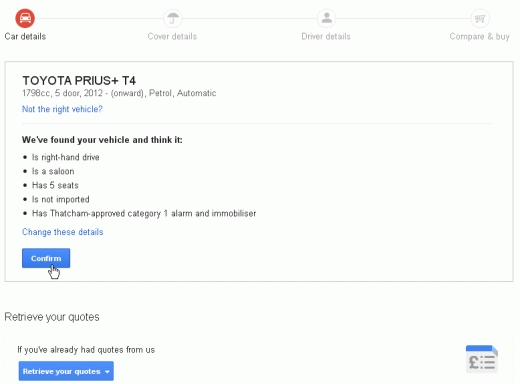 Google then gets you to confirm the exact specifications of that model. Note that you can retrieve a previously store quote at any point in the process.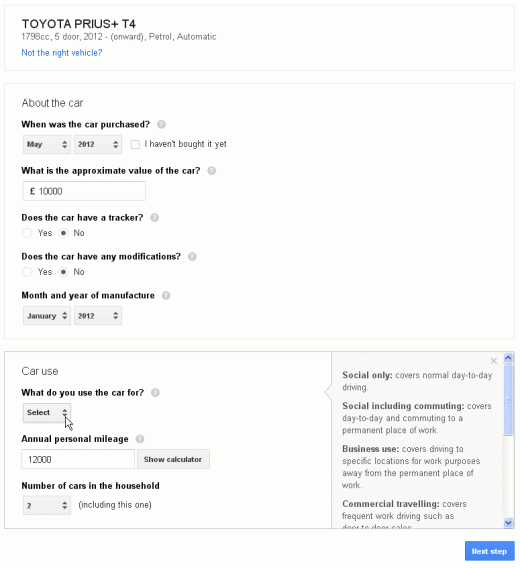 Once you've pinpointed the car spec, you then have to give details about usage and how long you've owned the car.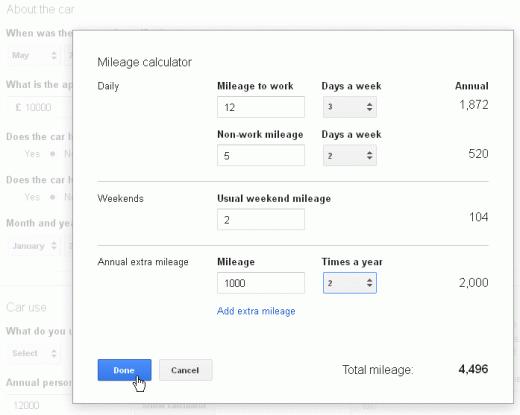 They even have a handy mileage calculator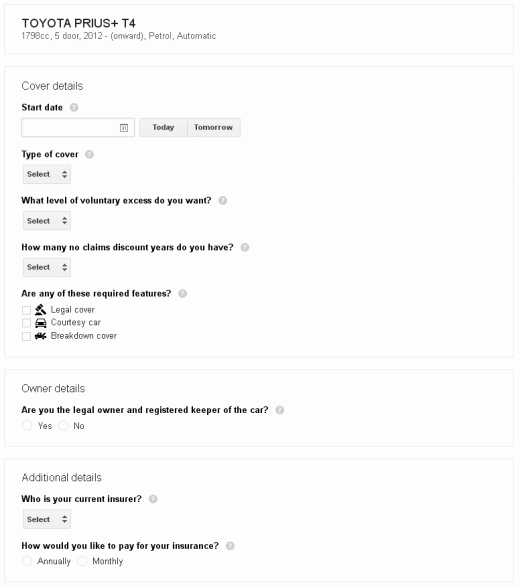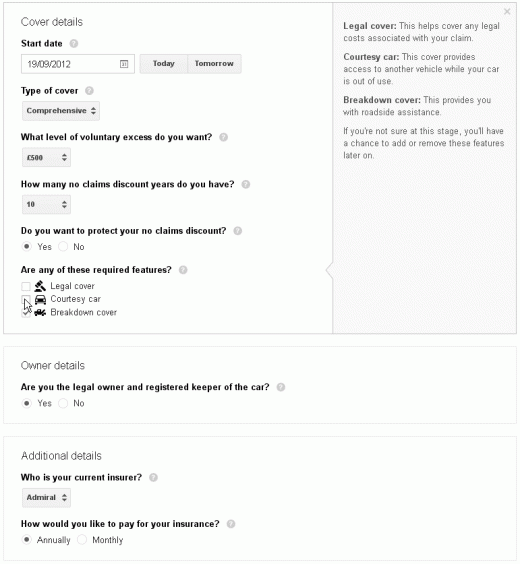 Next, you decide what levels of cover you need for your car.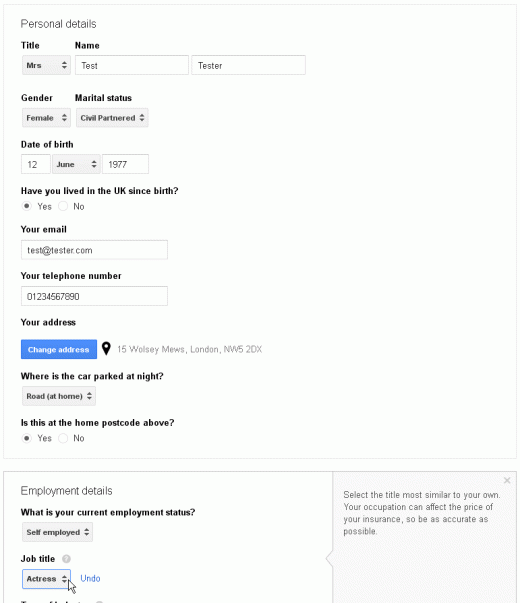 And then you provide your own personal details, which include history of past convictions, driving incidents and similar details for any other named drivers.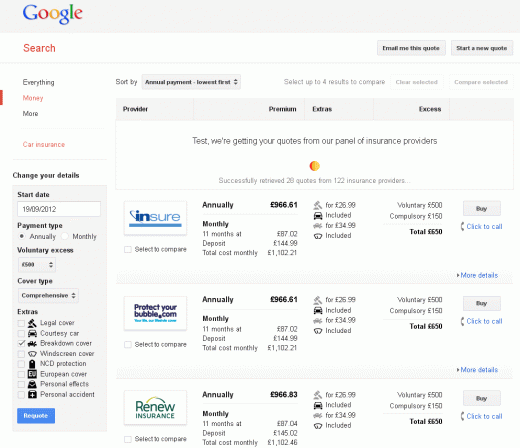 Google then generates a number of quotes that you can view one-by-one in summary and can click to buy or call the insurer.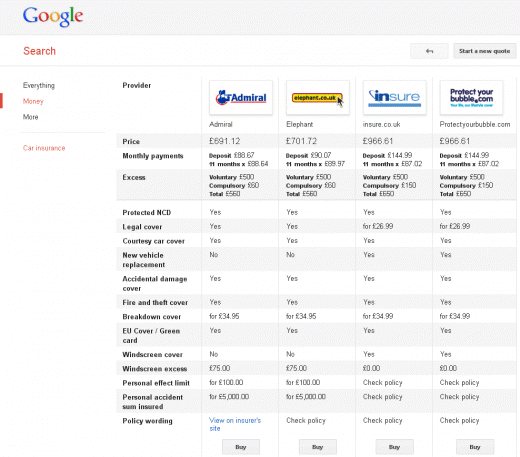 You can also select a few insurers and compare their quotes.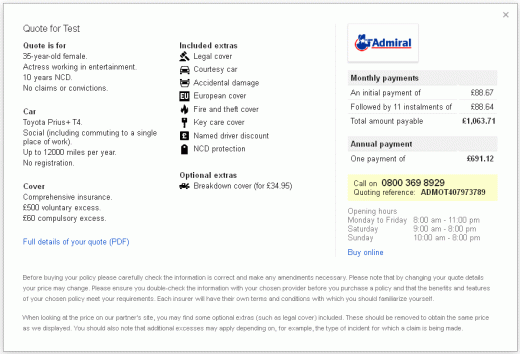 When the user click the "Buy" button or "Click to call", they get presented with the screen shown above that gives them the option to either buy online, from the provider's site, or call an 0800 (toll free) number quoting a reference.
Smart move by Google. Will this anger other comparison services that currently spend a lot of money advertising on Google? Surely. Will they stop advertising on Google, though?