This decade so far has been shaped by global events such as COVID-19, Brexit, the war in Ukraine and inflation, all of which have challenged business growth. However, markets have opened up again, and international expansion is becoming more accessible, with the right tools.
That's why we've created a market entry strategy guide to make your growth plans bullet-proof, and help you avoid potential problems with selling overseas. Given the current state of the global economy, it's important to stay ahead of the competition, so you're ready to create opportunities and win market share.
Our 40-point checklist will help any decision-maker involved in the international growth of their business. We've divided it into four, easy-to-follow topics:
Localisation of business practices & services
Sourcing & logistics
Localisation of web properties & communications
Advertising & creative
You can view the PDF version by clicking the button below:
See a quick preview of the whitepaper here:
Let the experts guide you through international expansion
Market entry has been made a whole lot more challenging for many businesses in the last few years by COVID-19, energy price volatility and rising inflation. For organisations based in the UK, Brexit has also added to the complications of trying to expand across the European border.
But, fear not! In a world where the accelerated adoption of e-commerce globally has created an exciting era for businesses able to adapt at speed, we have created a 40-point checklist that will keep your export plans in check, while allowing you to identify opportunities and circumnavigate potential snags.
Our guide is not just for marketeers. The list can assist any decision maker involved in the international growth of their business.
You will find the guide is divided into four topics: Advertising & Creative; Sourcing & Logistics; Localisation of Business Practices & Services; and Localisation of Web Properties & Communications.
"AccuraCast have represented our brand remarkably well to a new audience of Sports fans in key European markets, and they have produced some great results.

Conrad Edkins

E-Commerce Director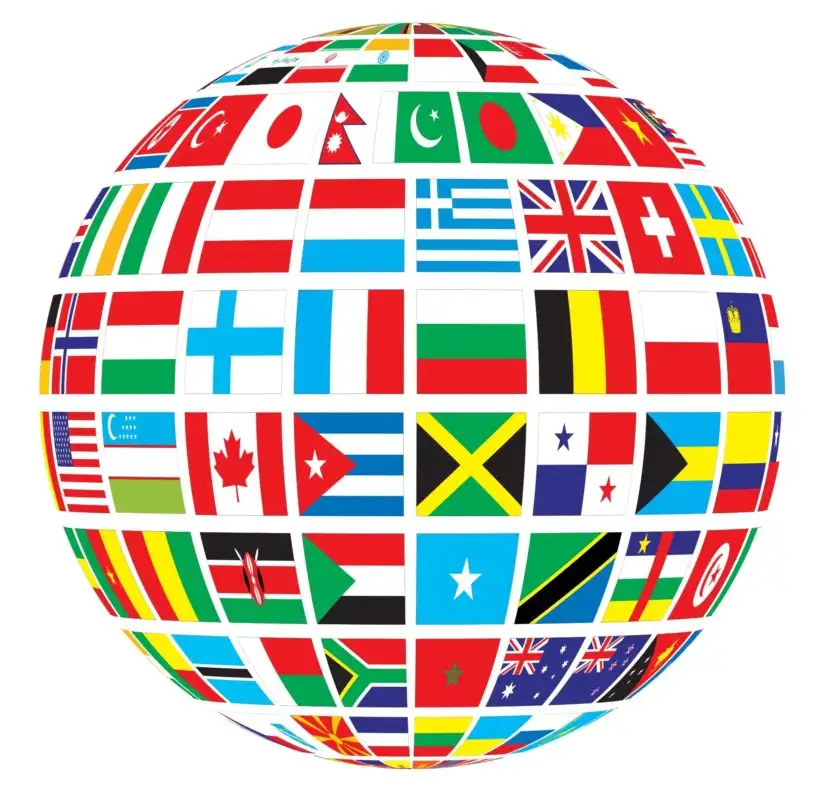 London and Madrid Offices with Global Reach
AccuraCast is the UK's #1 multilingual digital marketing agency, and one of the longest-running independent search marketing agencies. We offer intelligent digital marketing services that deliver consistent wins.
Find out how we can help you.
Before we start, a bit about AccuraCast …
We help businesses grow internationally. Whether you already work at a global level or are looking to expand, we can help you find new markets, gain new customers, and expand your reach. All our services are multilingual – we have global capability and meet the highest ethical standards of practice. This means you can count on us to:
Increase social media effectiveness
Deliver engaging online advertising
Increase brand awareness through programmatic
Optimise organic search visibility
Reach your customers on any device in the moments that matter
Localisation of Business Practices & Services
1. Check customs and tax regulations
These could have a significant impact on your ability to competitively price your products or services. Therefore, you need to make it one of the first things that you or your colleagues overseeing finance and legal factors do.
2. Familiarise yourself with local trading standards
Consider what standards people will look for when buying goods or engaging in business. If you don't meet standards, at the least you may lose the confidence of potential customers, and at worst, you may be in breach of local laws.
Look at whether standards such as International Organization for Standardization (ISO), or other national standards are used.
3. Provide customer service channels
When customers and potential customers need to get in touch, how will they do this?
Will they be able to converse in their own language?
Don't assume that everyone is used to online chat and email support. Consider the customer service channels traditionally preferred in the new market and provide them if possible.
4. Identify local peak periods
Sale period and big shopping days are not the same in all countries; find out when you need to start preparing for seasonal peaks, or when to expect troughs or flat trading periods.
5. Consider using local distributors or resellers
If your business necessitates the contracting or hiring of distributors or resellers, look at whether using locally based agents would be beneficial. They will have local knowledge, speak the language and understand the nuances of local business customs.
6. Keep in mind your home market
If you are considering lowering your prices in order to gain entry into a new market, what are the brand perception risks?
How might your home market users who are made aware of this different pricing structure react?
7. Stay current
Stay abreast of national news and trends in each country; this will allow you to react as quickly as possible to a situation that presents opportunities for sales, or it may mean that you are able to avert or mitigate problems. Adapting your market entry strategy and tactics quickly can make the difference between success and failure.
8. Source reliable logistics and supply
Establish a reliable supply chain so that goods are available when and where you need them. Your sourcing department may find it beneficial to establish a relationship with local experts in the area.
Logistics providers can be worth the additional investment in the early days before you set up a local presence.
9. Research banking and finance options
Is it financially beneficial to use a local bank account?
How will you transfer money between the local business and your headquarters?
Find an experienced advisor who can help you administer the financial side of business in your new market in the most economical way for you.