The total number of unique users of adult content on mobile and tablets is set to rise drastically over the next 4 years, reaching 250 million by 2017.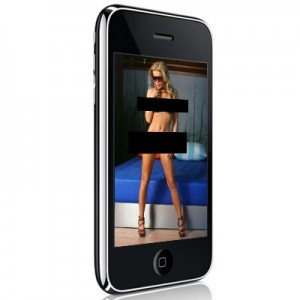 Adult content became extremely popular on desktops due to the privacy it offered and this level of privacy is amplified on mobile. Hence the rising popularity and the increase in the number of companies offering adult content on mobile.
Companies offering adult content generate revenue through a variety of methods, with some relying solely on advertising and others charging per time period or through a subscription.
Research on mobile services often shows higher usage in North America and Western Europe, however the image below informs us that this is not the case for adult content and shows an almost even split across regions.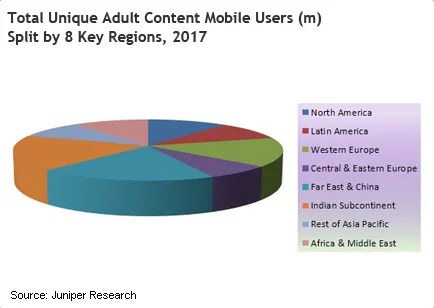 Considering that mobile adult content usage is set to rise so rapidly, this poses the question as to whether or not advertising on adult content can become an effective option for advertisers? There are a number of industries that could use such advertising, including lingerie designers, adult magazines and manufacturers of sexual health products. Do you agree with this? Let us know in the comments below.