Our experts are predicting the next Google Algorithm update, 'Penguin' will hit in April or May 2014. It will penalise sites with historically poor SEO practices and push them down the rankings. Businesses have lost up to 40% of their organic traffic when they were hit by Penguin and Panda updates last year.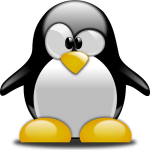 If you are affected by the upcoming algorithm update, you could be trapped for the next six months, cleaning up your link history and then waiting for Google to accept your penalty removal request – or longer.
Google's Panda and Penguin updates have had a massive influence on how the SEO industry operates. Previously legitimate link building practices could now put your site at risk of incurring a catastrophic Google penalty. Companies great and small have been equally and unreservedly hit with penalties for shady SEO practices.
It's much easier to see if this will be a problem for you and fix the problems now. Download the guide to see if your business is at risk and request a free link audit, which could save your business thousands in lost revenue.
Download The Full Free Guide:
Assessing Your Site's Vulnerability To Penguin 2014