COOK EAT REPEAT is Nigella Lawson's latest cookbook – a combination of recipes intertwined with narrative essays about food.
Dedicated chapters include 'A is for Anchovy' (a celebration of the bacon of the sea), 'Beetroot and Me', plus new ideas for Christmas.
The book was supported by a popular TV show, broadcast on BBC.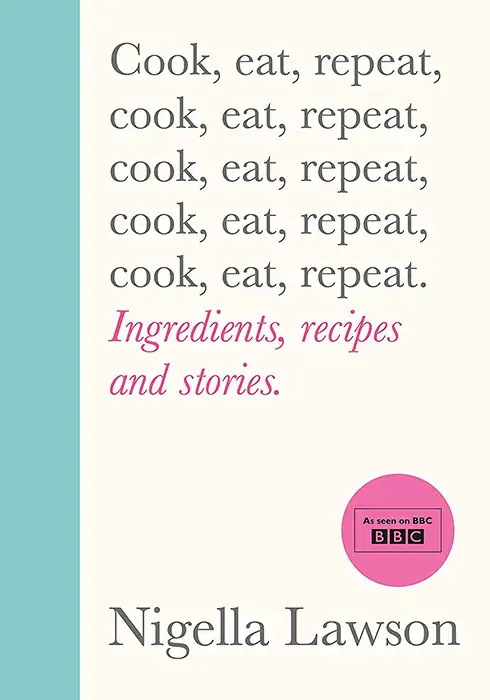 Tapping into core fanbase
Cook, Eat, Repeat is about the food and ingredients Nigella loves to cook. Naturally, it had broad appeal. Our aim was to generate awareness and drive traffic to Amazon from paid social and display channels, with vertical and square assets for maximum impact on Story placements and Pinterest, with post captions written in Nigella's distinctive literary style. Due to the pandemic, VINTAGE dropped their out of home advertising and instead put that budget into raising awareness for the book launch via programmatic ads on DV360.
Iterating and improving across six networks
We ran social and display ads concurrently with the BBC TV show episode every Monday, changing ad copy and imagery each fortnight. Success was ensured by continuous improvement – we picked the best performing assets each week to continue showing based on CPCs, clicks and engagement. This was our most successful digital campaign for Nigella Lawson's title to date. A pandemic-worn UK responded well to Nigella's familiar presence, whilst the TV and recipe content generated a number of viral moments on social media.
Programmatic display supplanted OOH
Top performing assets promoted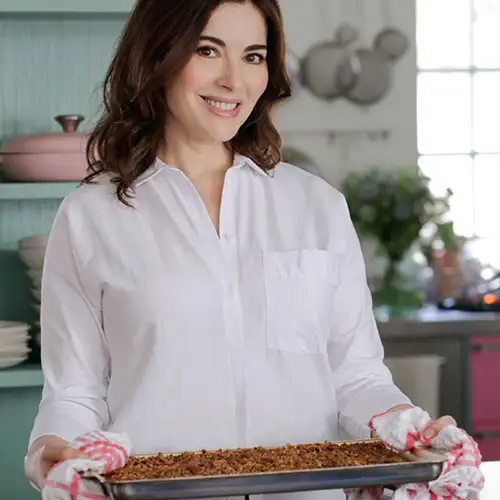 14 million
Impressions generated across three key channels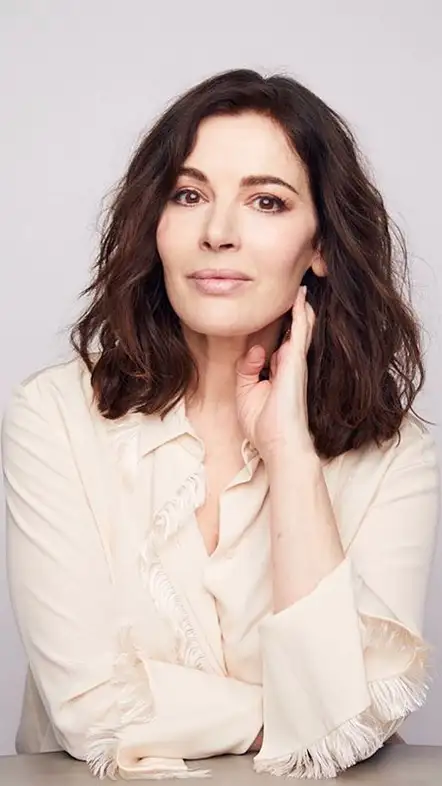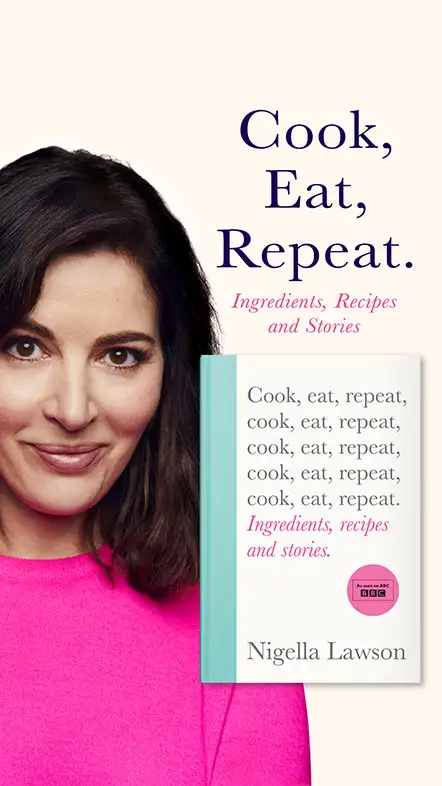 Top 20
Best-selling books on Amazon in 2020
150,000+
Hardback copies sold in just 9 weeks