Lisa Jewell is a New York Times and Sunday Times number one bestselling author who has been published worldwide in over twenty-five languages.
'The Night She Disappeared' is Lisa Jewell's latest thriller, with thousands of copies already sold worldwide. It was an instant New York Times bestseller and Good Morning America buzz pick.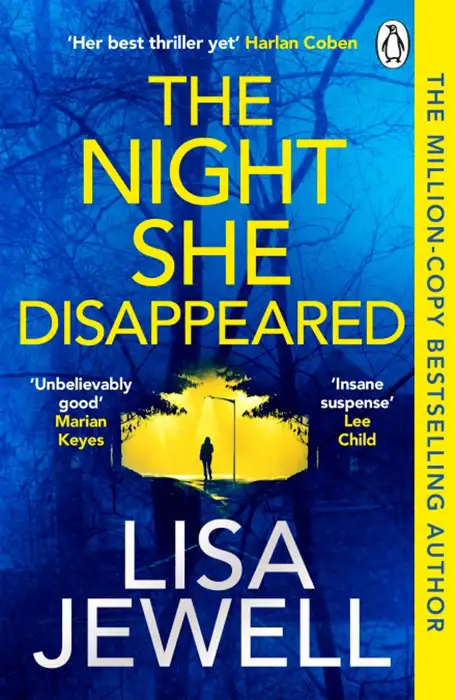 Partnering with influencers on the TikTok Creator Marketplace
We chose to promote the paperback edition of 'The Night She Disappeared' on TikTok, by partnering with relevant content creators. This way, we could ensure our content was engaging and fit with the unique culture of the social platform.
The first challenge: who the right Lisa Jewell influencers audience and how can we find them? For this, we used TikTok Creator Marketplace – a TikTok directory that connects influencers with brands. Using its advanced filtering feature, we selected appropriate candidates from key variables and metrics, such as audience location, content topics, average views and engagement rates.
Boosting branded content reach
Ensuring that each content creator really understood the essence of the book was important to get across the message we wanted to deliver. At the same time, we wanted to let them feel free to come up their own creative ideas. For this, each TiKTok creator received a copy of the novel for inspiration, as well as a brief on what was expected from them.
As a result of this guided creative freedom, we received some wonderful, fresh content, ready to be promoted.
This content was used to engage TikTok's young audience reach, targeting people 18 years and older, focusing on key behaviour categories.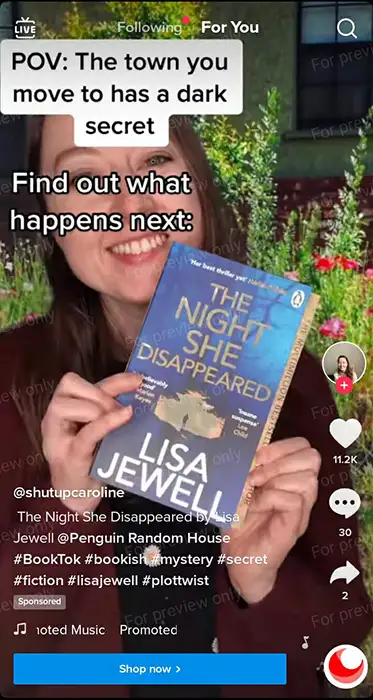 Amplified content with TikTok creators
Continuous audience optimisation
5,500
book readers took action on the ad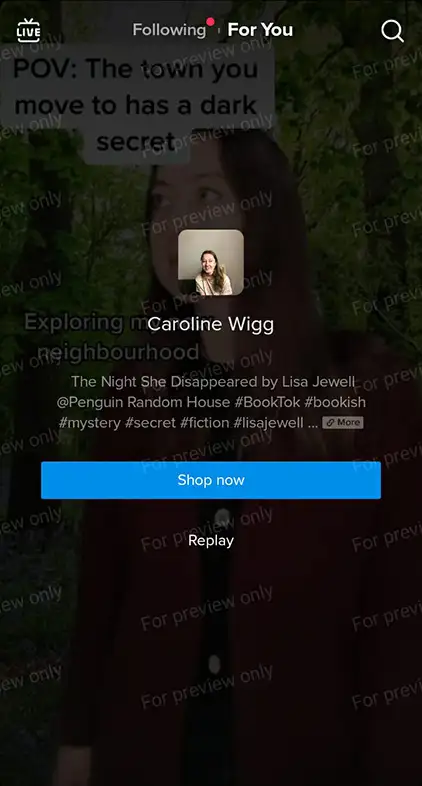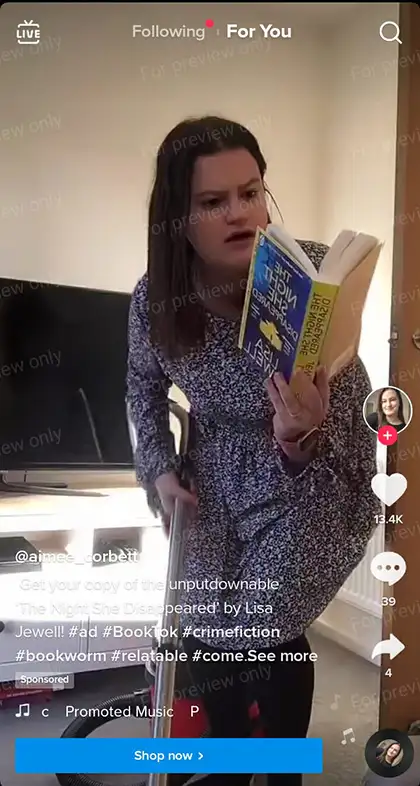 757k +
clicks from young audiences (18-24 years old)