Ultra-Processed People: Why Do We All Eat Stuff That Isn't Food … and Why Can't We Stop? is a book by the BAFTA award-winning broadcaster & physician Dr. Chris Van Tulleken.
Cornerstone Publishing partnered with us to promote this eye-opening book, from pre-order to launch. A pivotal factor to secure the book's success was adeptly combining engaging content and author involvement with the right channels, to spark curiosity, engage a broad audience, and generate public discussion.
Planning Everything from Audience Testing to Messaging
To raise awareness of Ultra Processed Foods, the AccuraCast team worked with Cornerstone's marketing team to develop the digital strategy for this book. We analysed audiences, identifying ideal channels for promotion.
Every stage of the marketing process was planned, from campaign set up on Twitter (now X) and Meta, to creative direction. Plans during the pre-order phase included testing multiple audiences and approaches, to optimise the campaigns. Only the best-performing audiences were used in the launch and on-sale phases of the campaign.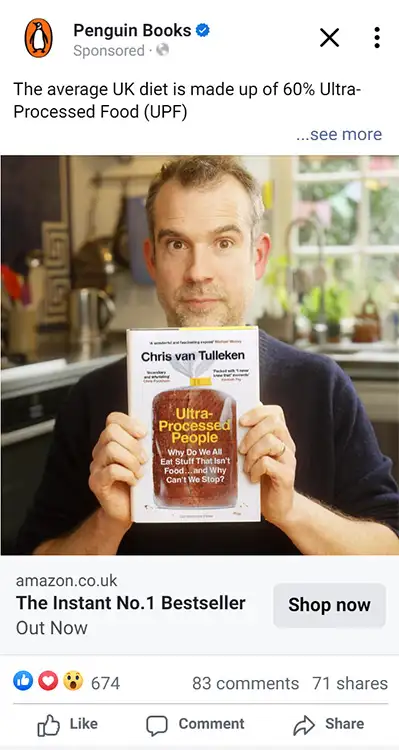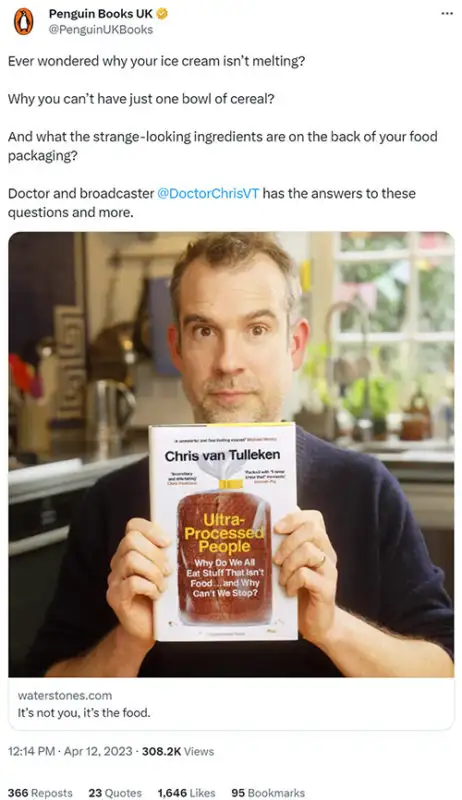 Leveraging Data & Audience Research
It was critical to ensure ads reach the right audience – parents of kids and young adults, wellbeing & healthy-living enthusiasts, and people interested in sustainable & organic diet choices. We built an integrated strategy to reach these audiences with varied messages throughout the campaign lifetime.
Closely monitoring audience engagement with the ads and purchases on Amazon allowed us to refine targeting and creative. Reliable attribution data played a very important part. With this valuable data in hand, we optimised our strategy to increase awareness, generate more book sales, and improve ROAS.
Data-driven marketing for engagement
Testing and adapting ad formats & messaging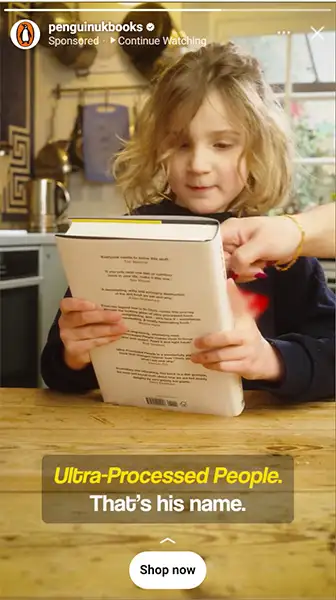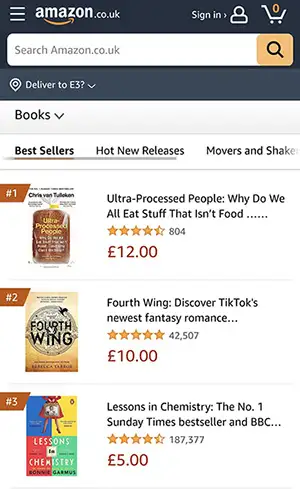 Winner
Adult Non-Fiction Award at the Book Marketing Society Awards
Engineer campaigns for ground-breaking results
Talk to us about how we could achieve similar results for your business.
Contact us