New: Website Call Tracking With Google – Are You Using It?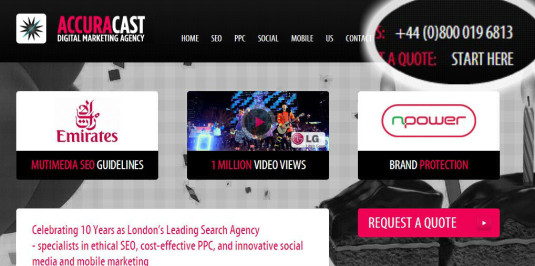 Google released a new AdWords tool this week: Website Call Conversions. The service allows advertisers to identify and measure calls to their business after an ad click through occurs.
A unique forwarding number will be generated for each AdWords click after a snippet of code is placed on the company's website or mobile site. This will then measure the calls made by customers from different pages of the website.
Brands will now be able to understand which keywords and touch points are generating the most phone calls and customer engagement. Calls that are made from different pages on the website can also be assigned different values, which will allow advertisers to measure pages that are most effectively turning visitors into customers.
If you want to find out more about call tracking and pay per call advertising, get in touch with us »
---
15 Stats From Google That Will Change How You Think About Marketing

Could Mobile Location Based Services Be The Future Of Selling?

 Read these 15 awesome stats about how users search, browse the web and shop online today. The data drawn from research done by Google will make you rethink your marketing strategy.
Read more »
Are MLBS the ultimate selling tool? The combination of rapidly growing 4G markets and the multitude of data produced by mobile devices means companies are finding it easier to target and engage with their consumers.
Read more »
---