How are Smartphones Impacting Retail?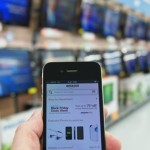 As more and more of us start to include online price comparison as part of our shopping trips, physical retailers around the world are having to adjust to avoid "showrooming."
Here Gary Stringer takes a look at mobile's role in e-commerce and muses on how retailers can use in store smartphone searchers to their advantage.
---
ResponseTap: The Telephone Still Rules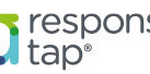 A client of ours, ResponseTap, have released an exciting research project and white paper detailing the importance of traditional telephone based customer support to online businesses. The research is top notch and beautifully presented, so be sure to take a look.
---
New from Moz: The Beginner's Guide to Social Media

Matt Cutts Talks Social Networks and Google Ranking…

Moz have done it again, producing another great piece of content to help internet marketing newbies take their first bold step into the confusing world of social media. This guide offers a lot of value and, especially considering it is a free resource, we can't recommend it enough.
Get educated here »
In a video blog on Wednesday, Matt Cutts explained in depth how social signals from sites like Facebook and Twitter affect organic rankings. Although there are multiple ways of interpreting his statement, it is definitely worth a watch and might help you redefine your social strategy.
Watch his video blog now »
---