If you cast your mind back to October, when the days were a little brighter and the nights a little warmer, you might remember our newsletter's headline article which revealed that bidding your Google search and display ads into position one might not be the best way to improve your click through rate. For those of you that missed it, check out the coverage on Search Engine Watch.
This month we are following up that research with another look at click through rates on Google's various advertising networks, but this time in regards to ads on smartphones and tablets. Take a look at the research below.
Kindest regards,
Farhad Divecha
Director
---
Benchmarking Mobile Click Through Rates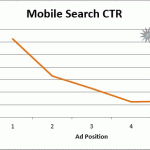 Are your efforts on Google AdWords getting you the results you expect? Check your mobile CTR against our benchmarks, which are based on the analysis of over 2 million clicks. It seems that sometimes the top spot isn't always the best place to be to get the most clicks for your money from mobile devices.
---
Intense Emotion Creates Powerful Virality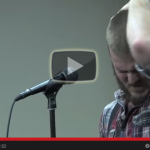 When was the last time a YouTube video moved you to tears? This stunning example of emotionally driven virality from OCD sufferer Neil Hilborn (five million views and counting) teaches us a valuable lesson: ensuring your content strikes a tender nerve is a sure fire way of finding an audience.
---
Samsung Phones Have the Best Touch Screens

Social Media Managers, Take Note

Would you assume that the most expensive phones are the ones with the most accurate touch screens? Finnish firm OptoFidelty would have you believe otherwise with their new study into touch screen accuracy, but are the results as black and white as they seem?
Find out here »
Ever wish your brand was more personable? This fantastic bit of Twitter interaction between Tesco Mobile, Yorkshire Tea, Jaffa Cakes and Phileas Fog is a great example of how social media can turn your dull brand into a vibrant personality.
See their witty interaction here »

---

The Honey Badger: Nature Documentaries YouTube Style

Clap your hands to start a Mumford band

In this NSFW nature documentary spoof, YouTube user Randall shows his utter contempt for the "nastyass creature" that is the honey badger. An instant classic that gave birth to a whole series of alternative National Geographic voice overs.
>Watch it now »
This great video from popular YouTube spoofers The Key Of Awesome sends up international successful pop-folk band Mumford and Sons and their seemingly scientific approach to dominating the indie pop charts. Take a look and learn to start your own Mumford band.
Watch it and sing!
---