Welcome to the first ever issue of AccuraCast's
Digital Media Newsletter
At the request of clients and competitors alike, we finally caved and will now deliver you monthly insights into the latest industry trends, our own original research and tips to help you grow your presence online, all coming hot from the presses of our North London office.
From the serious nitty-gritty of the digital marketing world to the cool and often downright bizarre realm of viral marketing, our monthly newsletter will bring you a sample of the most interesting marketing stories from around the Web.
Kindest regards,
Farhad Divecha
Director
---
Benchmark Your Click Through Rates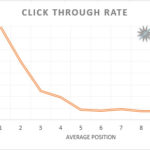 Are your AdWords bids translating into higher than average CTR on both search and display networks?
Our research, based on the analysis of over 2 million clicks, contradicts some traditional beliefs and discovers that the top spot isn't always the best place to be.
---
The Rise of XXX Mobile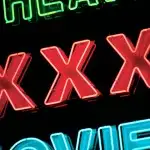 How do you use your smartphone? It seems that more and more of our digital lives are taking place through the screens of mobile devices, and our "after hours" habits are no exception. As unique users of adult content are set to hit 250 million by 2017, the big question is: How will this content be monetised?
---
Breaking up with your Facebook "Friends"

Keep your eye on the road: Badly placed QR codes

Getting wound up by some of your Facebook friends? It turns out that you're not alone. Researchers looked at the top reasons people turn to the unfriend button and do some anti-social networking. Are you guilty of any of these ten social sins?
Find out here »
Have you had much success using QR codes? When the worlds of digital marketing and physical advertising collide, the results can be impractical at best and suicidal at worst.
Learn from their mistakes »

---

Messing about McDonald's: The invisible driver prank

Norwegian foxes say the strangest things

In this video, long suffering McDonald's drive-thru employees are the victim of yet another goof. 37 million views well earned by magician and prankster, Rahat, and a great example of a unique viral.
Watch it now »
This video from Norweigian duo Ylvis has racked up over 150 million views and is a true testament to the power of some well-executed "random" on the world wide web! Are you harnessing the power of random in your video marketing?
Get inspired »
---