If your initial PPC efforts have failed to lead to a conversion, then remarketing gives you the opportunity for redemption and you should certainly use this chance wisely. If you choose to simply offer a standard remarketing ad to all those who have visited your site within the past 30 days, then you are making a huge mistake.Customers have visited your site for a number of reasons and you have insight into their motivation/objectives through analytics and cookies, so why not use this to your advantage. I have recently come across a number of excellent and a number of extremely poor remarketing ads and I want to share these with you. The examples below all come from the travel sector and highlight the capabilities of remarketing campaigns.
Jet2holidays – Bad example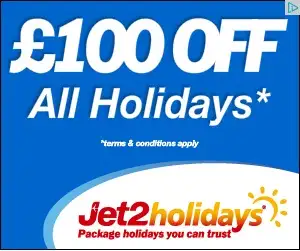 This remarketing ad is not personalised in the slightest and is simply providing me with information that I have already been exposed to, during my first visit to the site.
Teletext Holidays – Good example
This remarketing ad from Teletext holidays is an excellent example of an insightful campaign. The ad includes holidays that I searched for on my first visit and gives the option to discover more information on these, whilst also offering a link to hot offers in case my preferences have changed.
EasyJet – Good example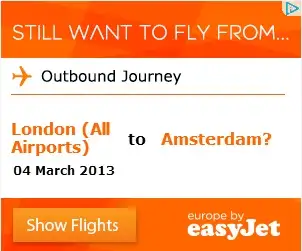 EasyJet's remarketing campaign is another excellent example of how to maximise its capabilities. The headline of 'still want to fly from…' is a nice touch and data from my first visit has been used to offer personalisation, down to the departure location and date.
The difference in quality between the 1st ad and the other 2 remarketing ads is huge and it is obvious which of these approaches would be more successful in prompting potential customers to convert. I hope this have given you some food for thought and you can use this in your future remarketing efforts.